********************************************
Please help us keep quality programs
for our athletes by donating what you can.

Mahalo Nui Loa - MoHS Athletics
Athletic Director - Joel Kawachi

Safe and Secure online transaction
with PAYPAL
*********************************************




Moanalua High School
2825 Ala Ilima Street
Honolulu, Hawaii 96818


Athletic Director: Joel Kawachi
Telephone: (808) 837-8066
Fax: (808) 831-7920
E-mail: Coach Kawachi

*********************************************
Infomation for Parents:

Athletic Department Info
MoHS Athletic Vision & Mission
MoHS Athletic Philosophy
Parent - Athlete Handbook
FREE online sportmanship course (15 min)
Coaches and contact information

Athletic Clearance information
Physical Form
Consent Risk Form
Click to view the Risk Video

NCAA Eligibility Information What you need to know an get done if you want to continue sports in college.
NCAA requirements

*********************************************
Infomation for Coaches:

Download Forms: HERE
Gym Use Calendar: HERE
Weight Room Calendar: HERE
OIA Calendars by Sport: HERE

*********************************************
Athletic Booster Club
Download a membership application[here]
Booster Club Officers
President - David Kitashiro
Vice President - Geri Mehrtens
Secretary - Amy Calicdan
Assistant Secretary - Paula Kaiura
Treasurer - Charleen Tokunaga
Membership Chair - Pat Nitta
Asst. Membership - Gay Kawakami

*********************************************


Athletic Training Staff
(Click for the Athletic Trainers site)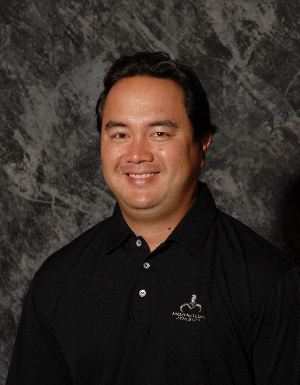 Reid Takano A.T.C.


Cynthia Shimoda A.T.C.
*********************************************

Moanalua Sport Teams
(click on team to view webpage)
FALL SEASON:

Air Riflery

Bowling

Cheerleading

Cross Country

Football

Junior Varsity Softball

Soft Tennis

Girls Volleyball
WINTER SEASON:

Boys Basketball

Girls Basketball

Junior Varsity Baseball

Paddling

Soccer

Swimming

Junior Varsity Tennis (Girls ONLY)

Wrestling
SPRING SEASON:

Varsity Baseball

Varsity Softball

Golf

Judo

Track & Field

Tennis (Boys & Girls Varsity)

Water Polo

Boys Volleyball

*********************************************
Team Picture Page


TEAM PICTURES

*********************************************
Moanalua State Championships
1985 Boys Bowling
1990 Boys Bowling
1994 Girls Track
1996 Boys Basketball
1997 Boys Basketball
1999 Girls Wrestling
2000 Girls Wrestling
2001 Girls Wrestling
2003 Competitive Cheerleading
2004 Competitive Cheerleading
2004 Boys Bowling
2005 Competitive Cheerleading
2006 Girls Golf
2010 Boys Judo
2011 Boys Judo
2012 Boys Judo
2012 Boys Golf

State Runner Ups
1978 Boys Basketball
1979 Girls Bowling
1981 Boys Soccer
1984 Boys Bowling
1987 Boys Cross Country
1991 Girls Track
1991 Girls Cross Country
1992 Girls Basketball
1998 Boys Soccer
1998 Girls Wrestling
2002 Girls Wrestling
2003 Girls Wrestling
2005 Girls Soccer
2007 Competitive Cheerleading
2008 Boys Judo
2009 Boys Judo
2009 Boys Golf
2009 Competitive Cheerleading
2010 Boys Golf
2010 Competitive Cheerleading
2011 Baseball
2011 Competitive Cheerleading

*********************************************
MoHS Hall of Fame
Click HERE to see images of past recipients


2011-12
Dillon Turk- Football & Basketball
Erin Perez- Girls Volleyball
Kolby Kanetake- Boys Volleyball
Joshua Buted- Boys Volleyball
Matthew Lee- Judo & Wrestling
Nainoa Eselu- Football
Kaisha Chu- Girls Soccer

2010-11
Richard Villasenor- Football, Basketball
Sharee Acosta- Track, Cross Country
Richard Harpol- Boys Volleyball
Dexter Williams- Boys Basketball
Tyler Ota- Boys Golf
Sophie Curatilo- Track, Cross Country
Tiana Fujimoto- Girls Soccer
Bronson Shim- Baseball

2009-10
Frank Loyd Jr.- Football
Xavier Peterson - Football
Brady Lafortune - Football, Judo, Wrestling
Tahje Canyon - Football
Ipulasi Eselu - Football
Marcus Monroe - Basketball
Chelsie Hata - Air Rifle
Carsen Mata - Girls Volleyball
Essaye Villaver - Football, Track

2008-09
Deena Dela Cruz - Basketball, Softball, Volleyball
Kristina Merkle - Golf
Justin Osumi - Judo
Rachel Ostovich - Cheerleading, Wrestling, Judo
Tyler Pinkney - Track, Football
Justin Watanabe - Football, Soccer, Judo
Branen Yamamoto - Wrestling, Judo

2007-08
Stevie Austin- Basketball
Derron Maki- Judo
Julie Nagata- Cheerleading
Jordan Monico- Football, Baseball
Sarah Robinson- Volleyball, Softball
Kaleinani Kabalis- Volleyball
Britni Ronolo- Basketball, softball

2006-07
Savi'i Eselu-Football
Bryan Fujiwara- Judo, Soccer
Brianna Amian- Volleyball

2005-06
Stanford Leti-Football
Quinton Tang-Football
MoHS Girls Golf Team
Alicia Fu-Wrestling

2004-05
Andrew Lester-Swimming
MoHS Varsity Cheerleaders

*********************************************
Alumni Data Base
If you are a Athlete Alumni, we would like to add you to our data base.

Please download the Microsoft word document below to your computer and fill it out. When it is completed send it back to us and you will be in our data base Mahalo!

Alumni Information Form

*********************************************
Facilities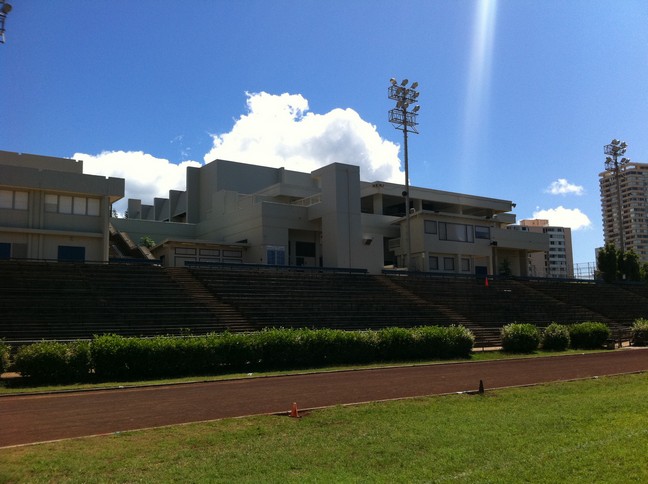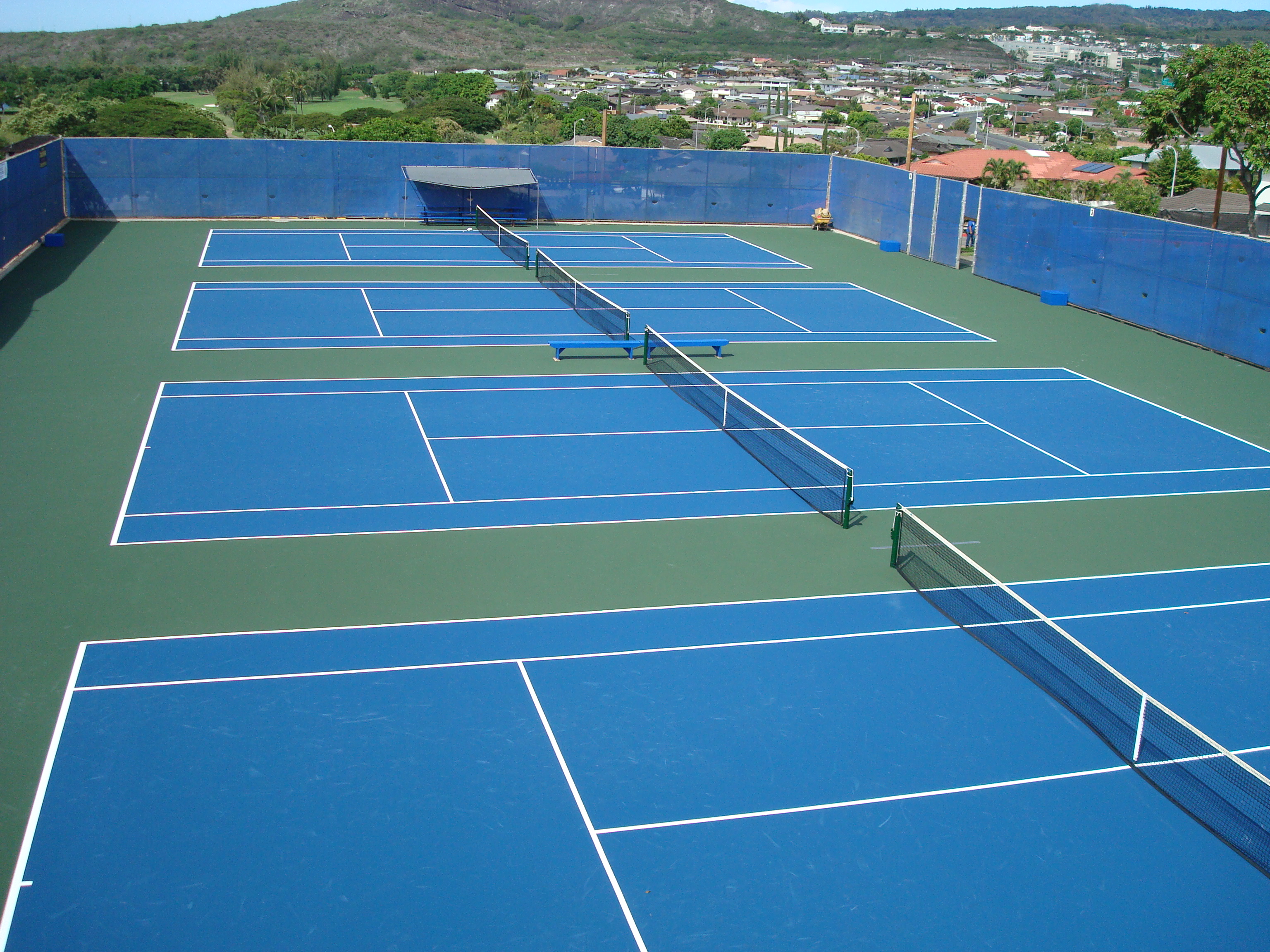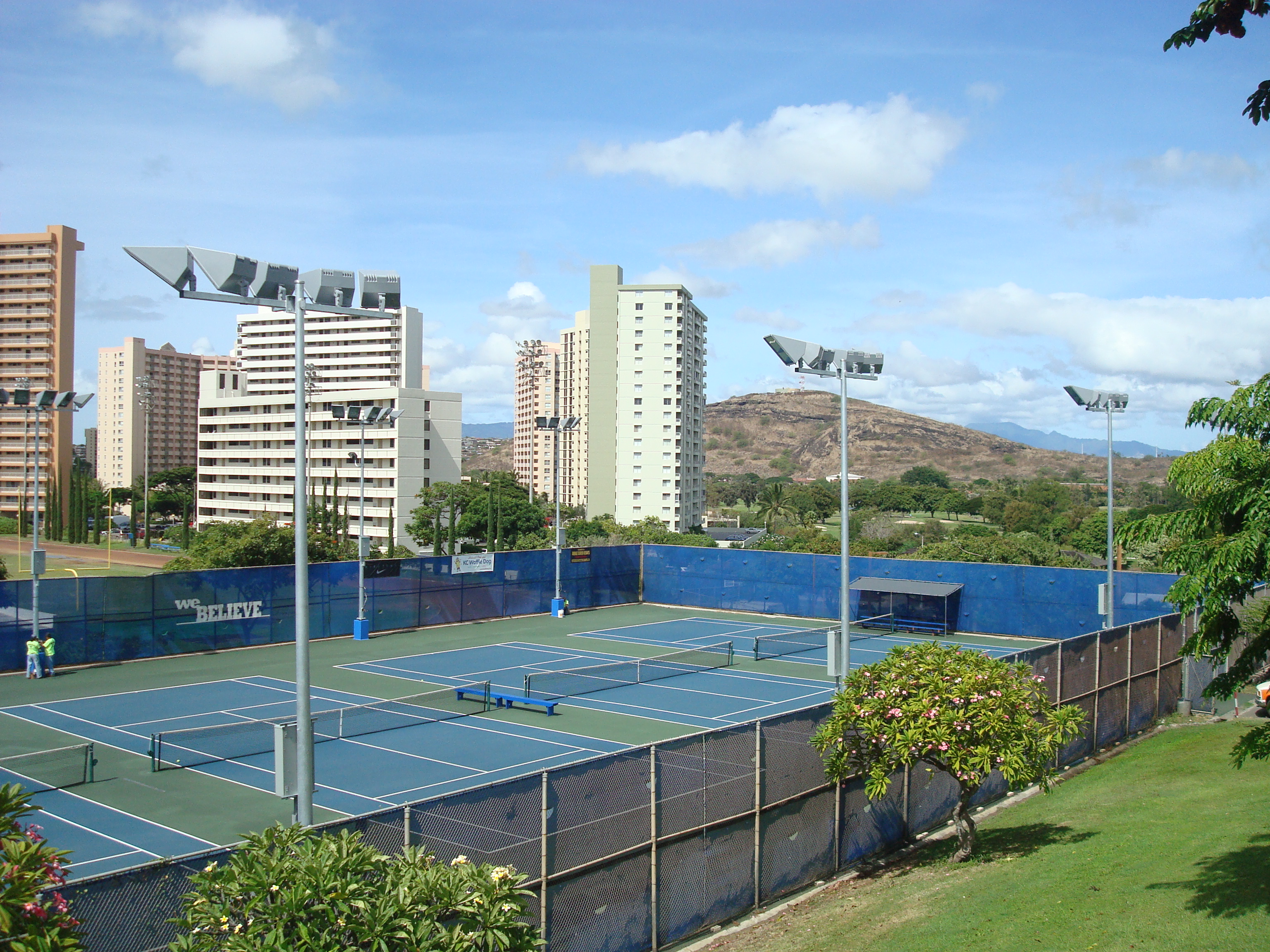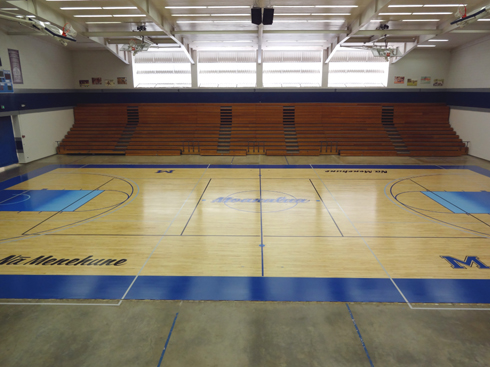 *********************************************
Fair and accurate reporting: Moanalua High School's Athletics Department Homepage is committed to reporting the story in a truthful and accurate fashion. Due to the high volume of stories, we do apologize if inaccuracies occur. All dates and times listed or linked in this web site are tentative and subject to change.

WELCOME TO THE ATHLETIC WEBPAGE FOR MOANALUA HIGH SCHOOL
The goal of this homepage is to interact with, entertain and inform our visitors on the sports happenings here at Moanalua High School.
The athletic program of Moanalua High School is a dynamic, integral part of the educational experience. It will provide meaningful learning opportunities. Lessons learned will provide the student-athletes with life-long lessons for personal growth and values such a sportsmanship, teamwork, ethical behavior, perseverance, commitment, loyalty, self-discipline, pride and cooperation, responsibility and leadership skills.

OIA Calendars by sport: HERE
Gym Use Calendar: HERE
Weight Room Calendar: HERE

---

---
Please vote! Please vote for our students in the Vans Custom Culture shoe design contest Below are some pics of the shoe entries in this year's contest. Voting ends May 13th. Vote for Moanalua High in the Southwest Region at www.vans.com/customculture/vote

Sports Information

Summer Sports Information

Air Riflery

Basketball Boys

Basketball Girls: There will be and informational meeting on Wednesday May 15th during lunch in H101. Waivers for the summer league will be passed out. Summer "try-outs" will be on May 20th and 21st from 3:00pm-5:00pm. Starting the following week, (May 27th) practice Tuesdays and Thursdays from 3:00-5:00pm.

Baseball: JV-Junior American legion 17 Under, Varsity- American legion 19 under. Game Schedule TBA

Bowling

Cheerleading: Tryouts are on June 5, Clinic is on June 3 and 4th. You must attend both days of the clinic to tryout. 1-4pm everyday in front of the cafeteria.

Cross Country: Go HERE for information

Football: Go HERE for information. JV and Varsity Football tryouts. If you are interested in playing football for Moanalua High School, the first tryout period will begin on May 16th Thursday. For students who did not participate in the off-season training program this is your sign up day. You will need a grade check, your athletic clearance (pink slip) from the athletic trainer's office, cleats or training shoes, black or blue shorts and a white shirt. Come prepared. 2:45pm after school meet in the bleachers.

Golf

Judo

Paddling: Practice starts, Wednesday, May 1st... 4-6pm @ keehi lagoon. Practices are Monday-Friday 4-6pm at Keehi Lagoon, registration fee $75.00. Contact Coach Nikky @ 861-6002 for more information.

Soft Tennis

Soccer Girls: Summer Soccer schedule T.B.A. Contact coach Nikki Dela Pena @ 354-2890 or Email: nikkidp14@gmail.com

Soccer Boys: Summer Soccer schedule T.B.A.

Softball: No summer practice. Please participate with a club team

Swimming: Go HERE for information

Tennis

Track & Field: Go HERE home for information

Volleyball Girls - Monday, Wednesday, Friday, July 1, 3, 5, 8, 10, 12, 15, 17, 19, 22, 24, 26. 7-9pm. This is for all levels Varsity, Blue, JV and incoming 9th graders.

Volleyball Boys

Water polo Girls: Go HERE for information

Wrestling: Informational meeting will be on Wednesday May 8 at 3:00pm in the gym.


Important Dates:
Athletic Banquet
May 19, 2013, 10:30a at Honolulu Country Club. For ticket information please call the Athletics Office 837-8066.

Sports Physicals:
There is a correction to the March Word: there will no longer be a sports physical held at the school due to unforseen changes. Please complete your sports physicals with your primary care physician. If assistance is needed in finding a doctor, please contact the Athletic Trainers (Reid or Cindy) at 837-8455 x-1871. Mahalo.


Sports Clearance Packets can be downloaded (left) or picked up at the College and Career Center or in Athletic Training Room (S bldg) CLICK FOR ATHLETIC CLEARANCE PROCEDURES


The Moanalua High School Athletic Department tries it's best to provide parents and student athletes the most accurate information on this web site. We provide weekly calendars, monthly calendars, and the official OIA sports season calendar. Sometimes there are mistakes and events are rescheduled. Please remember that times and sites are subject to change. For the most up to date times and information please check with the athletes coach, check the local newspapers or call the athletic office at 837-8066.

---

---
Click Below to see 2012-2013 season winners and placers

Fall Sports: click to see all Fall sports 2012-13 winners

Winter Sports: click to see all Winter sports 2012-13 winners

Spring Sports: click to see all Spring sports 2012-13 winners
---

---
4-25-13 Water Polo vs Leilehua
Congratulations for qualifying to the HHSAA State Tournament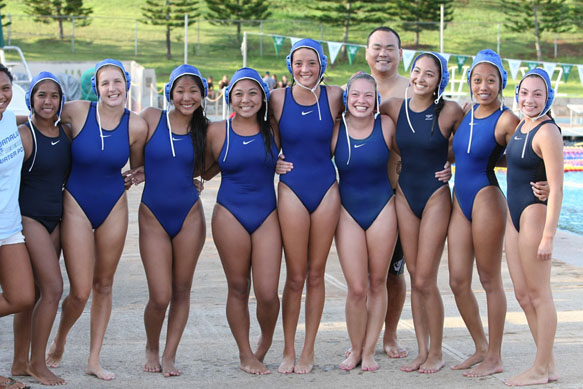 ---
4-25-13 Boys and Girls OIA Golf Champions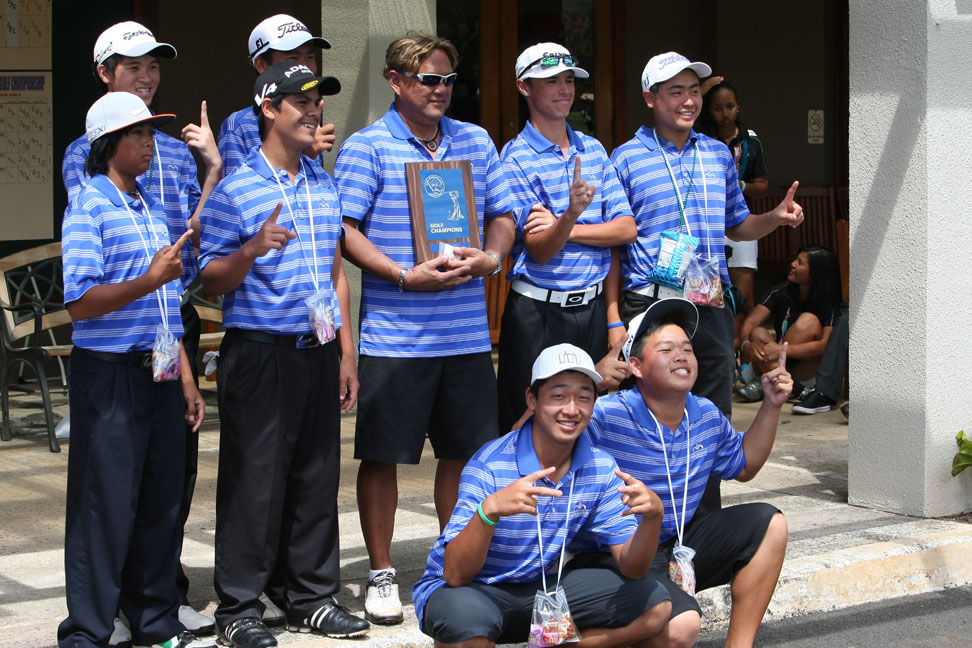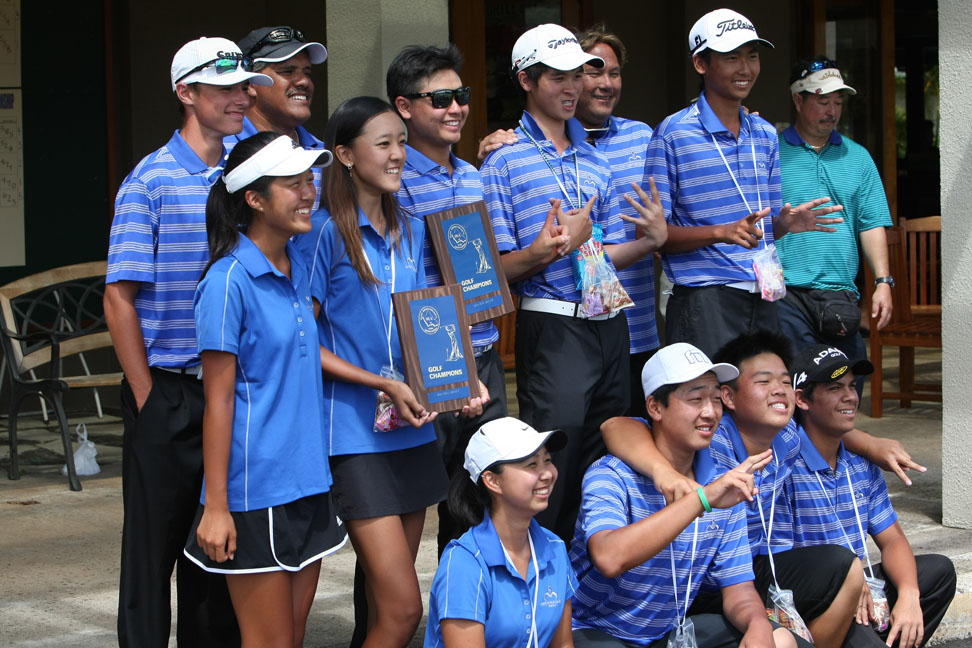 ---
4-18-13 Boys Volleyball vs Waipahu

---
4-18-13 Softball vs Waipahu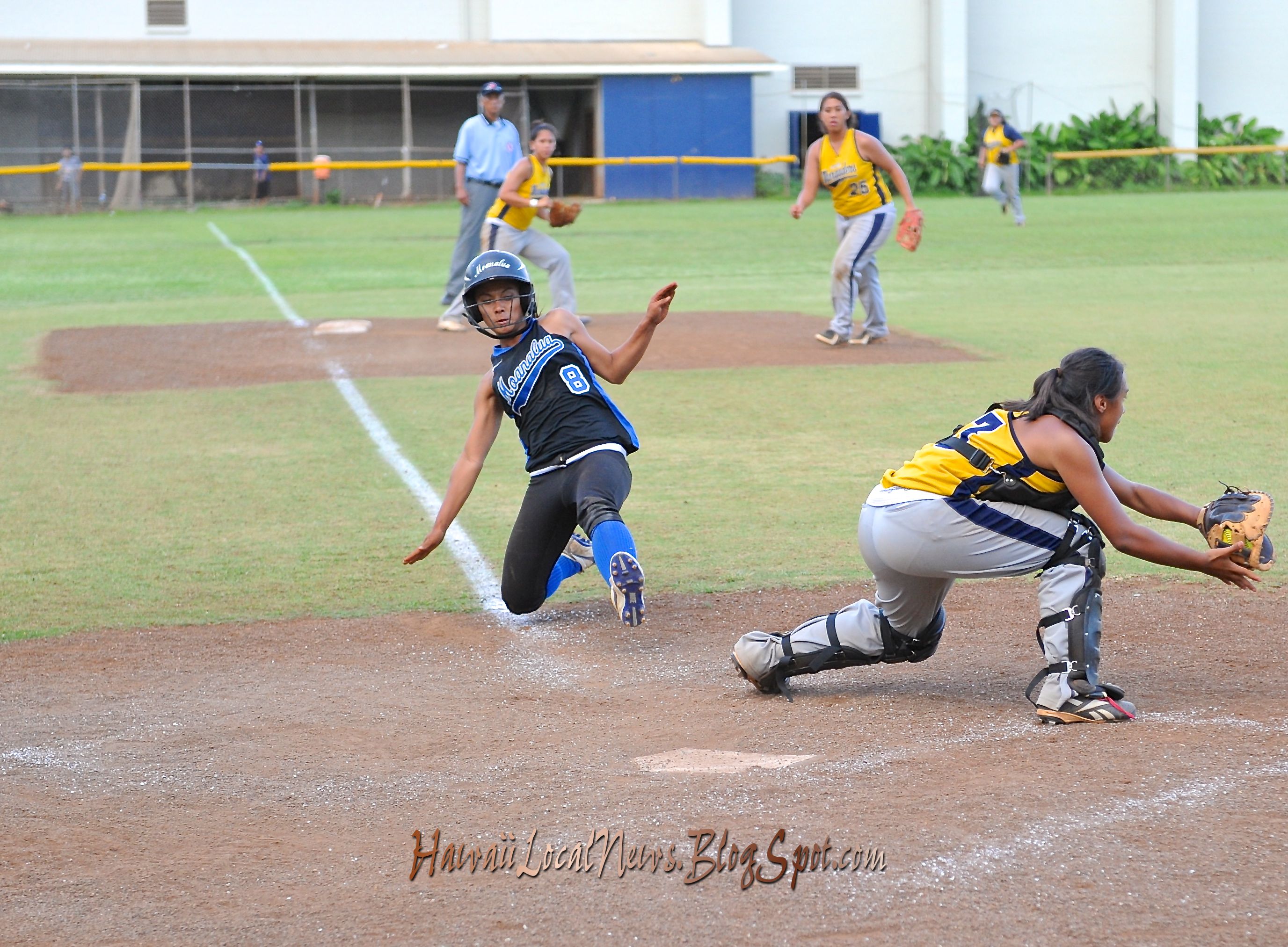 ---
4-17-13 Water Polo vs Leilehua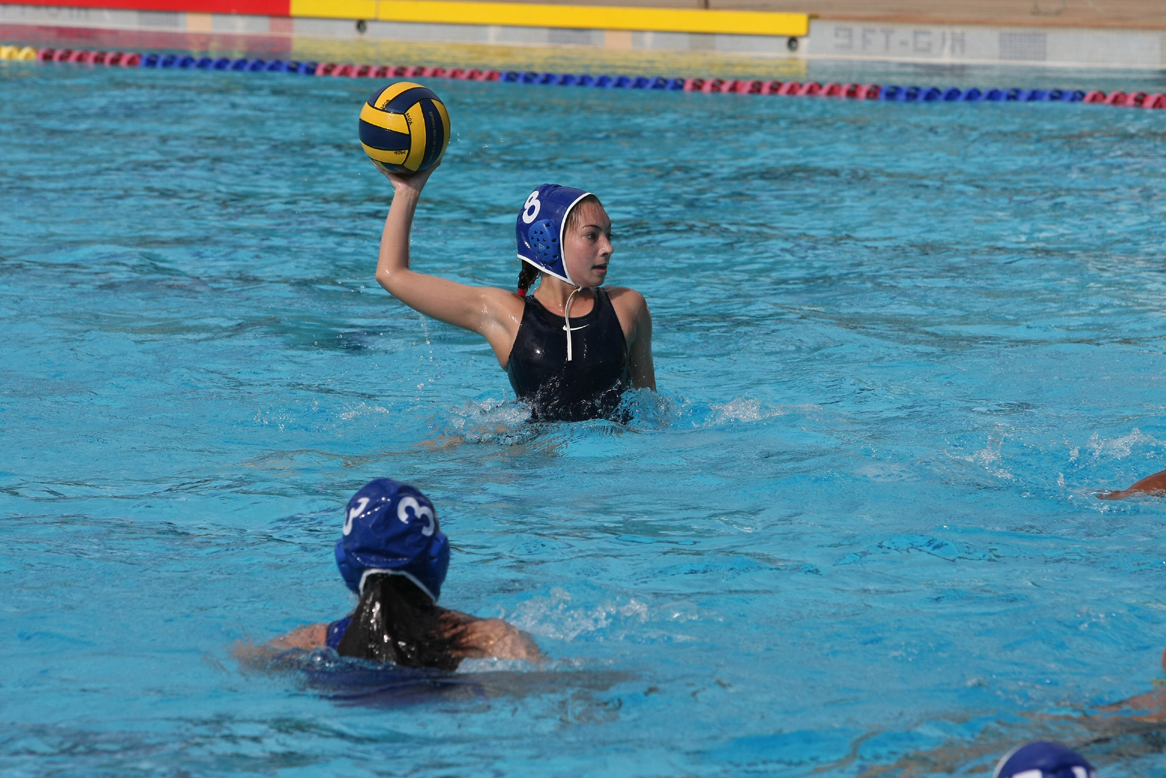 ---
4-9-13 Boys Volleyball vs Kaiser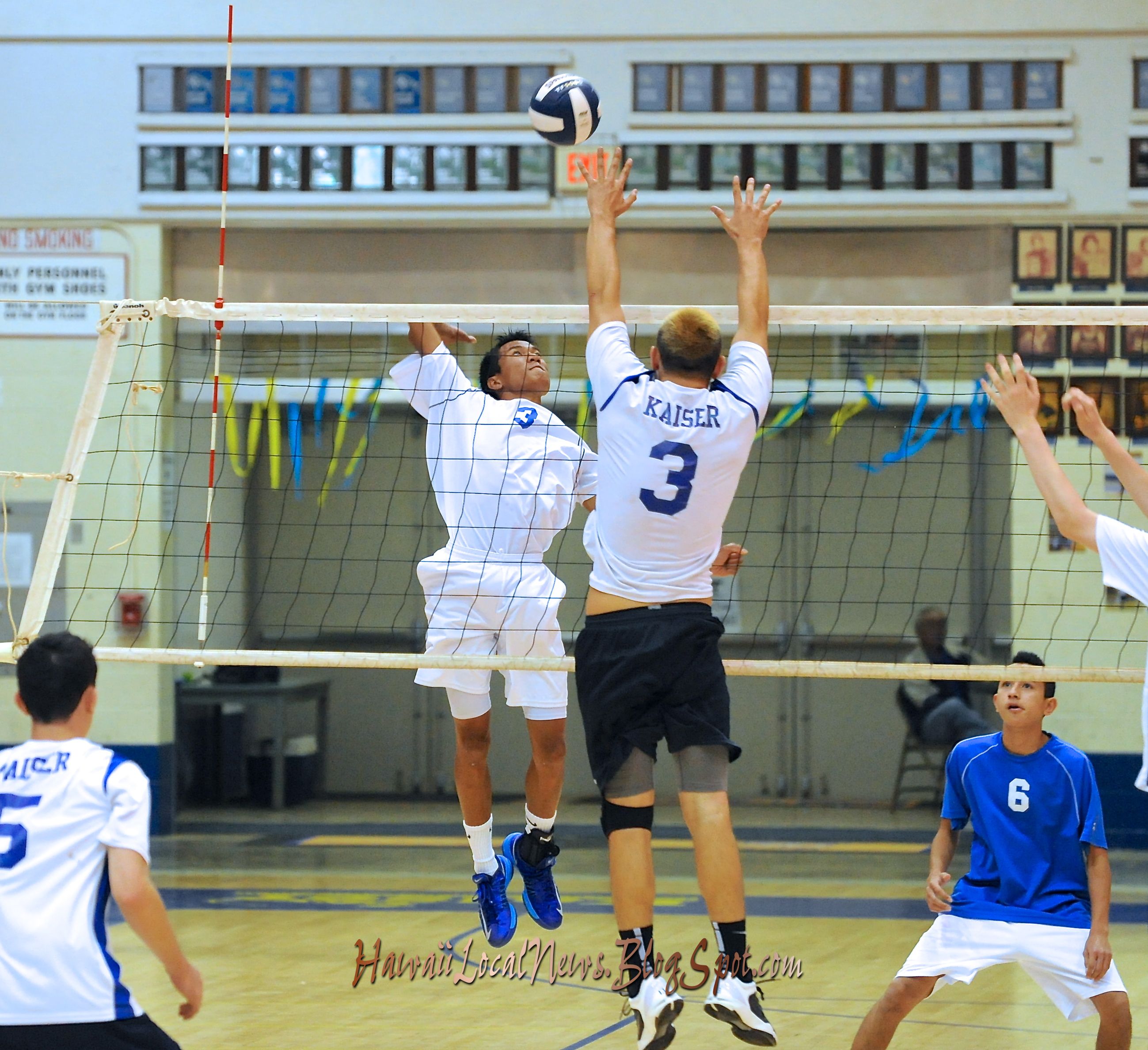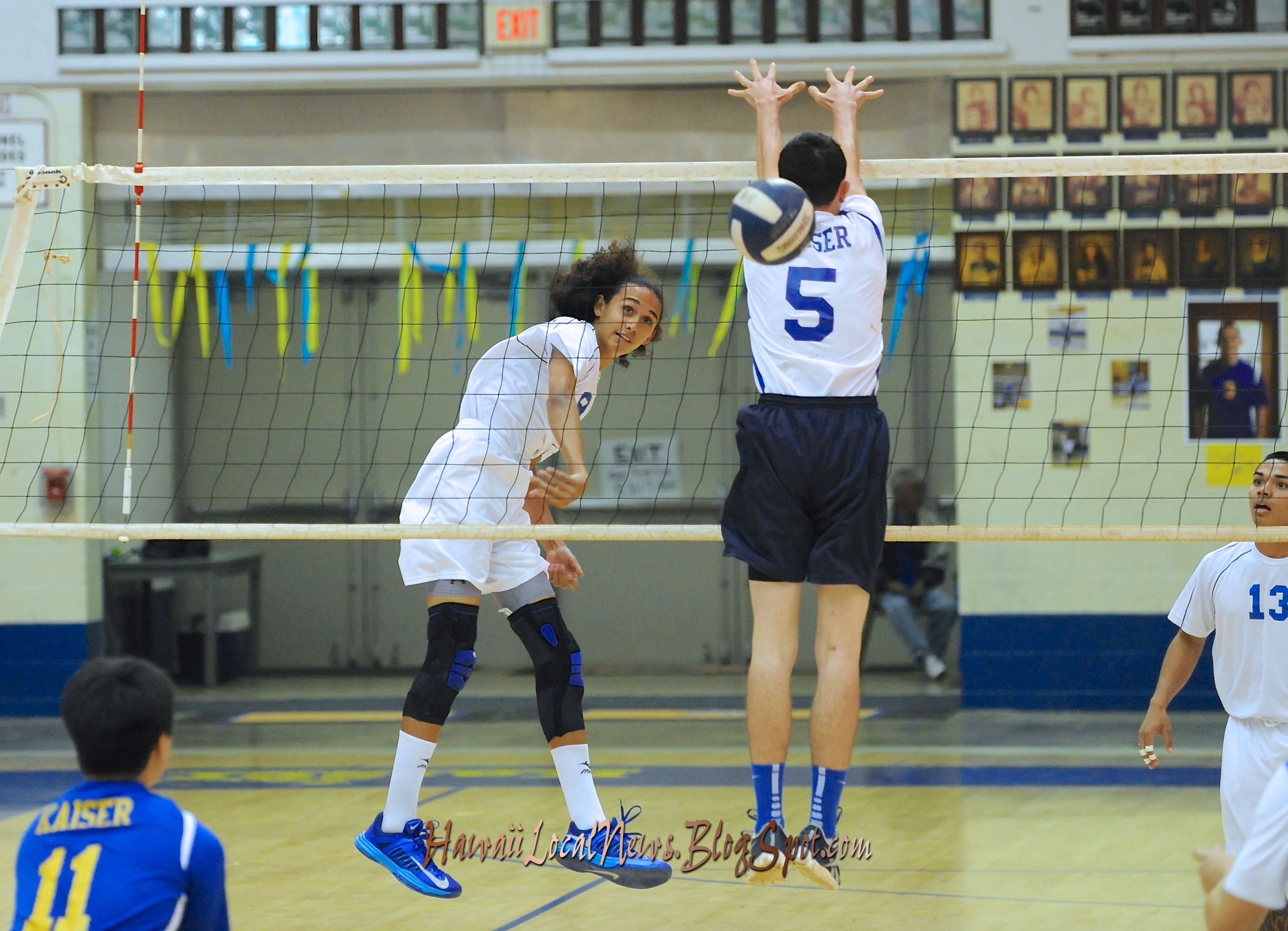 ---
4-6-13 Softball vs Kaimuki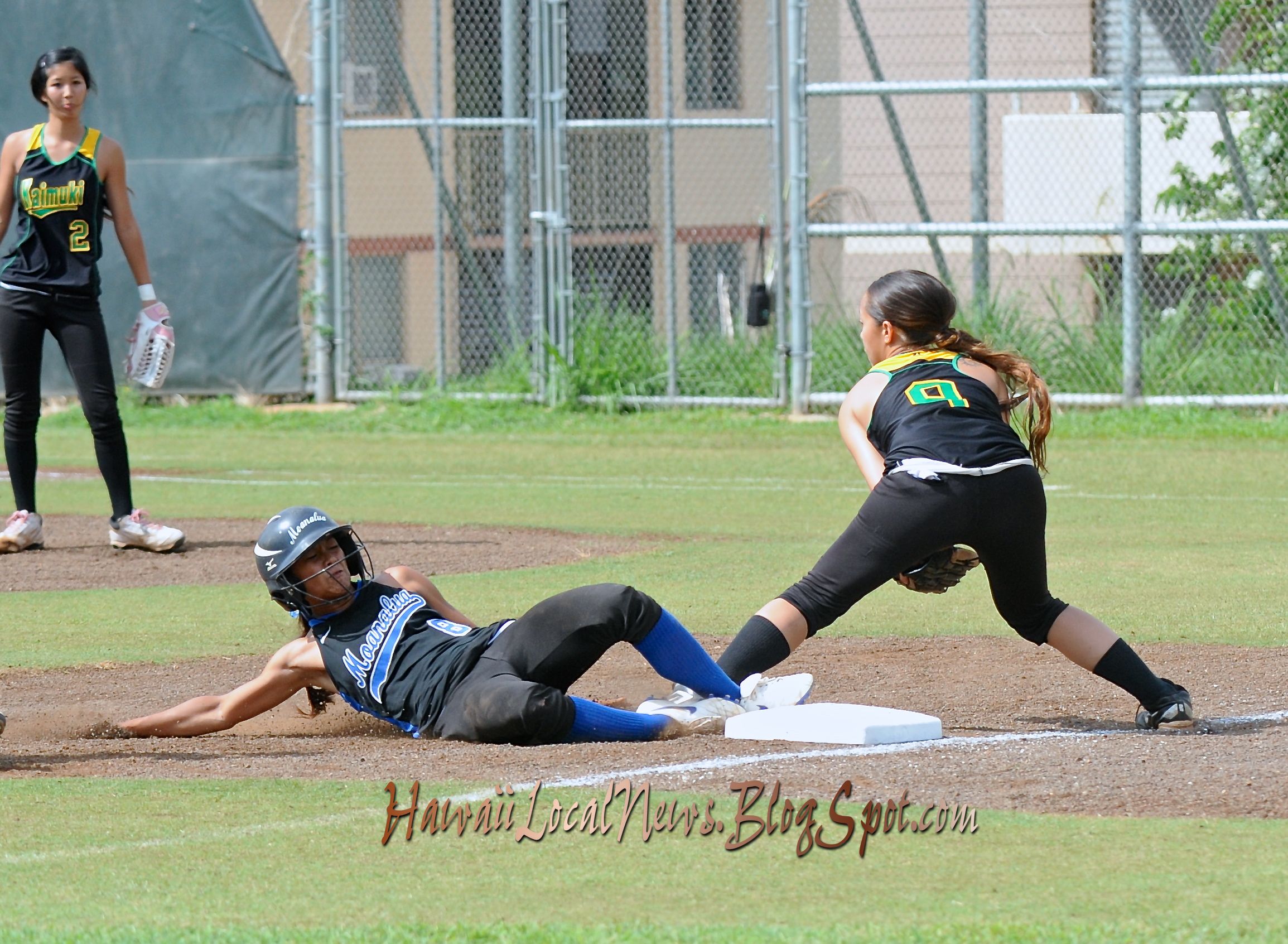 ---
4-3-13 Baseball vs Kaiser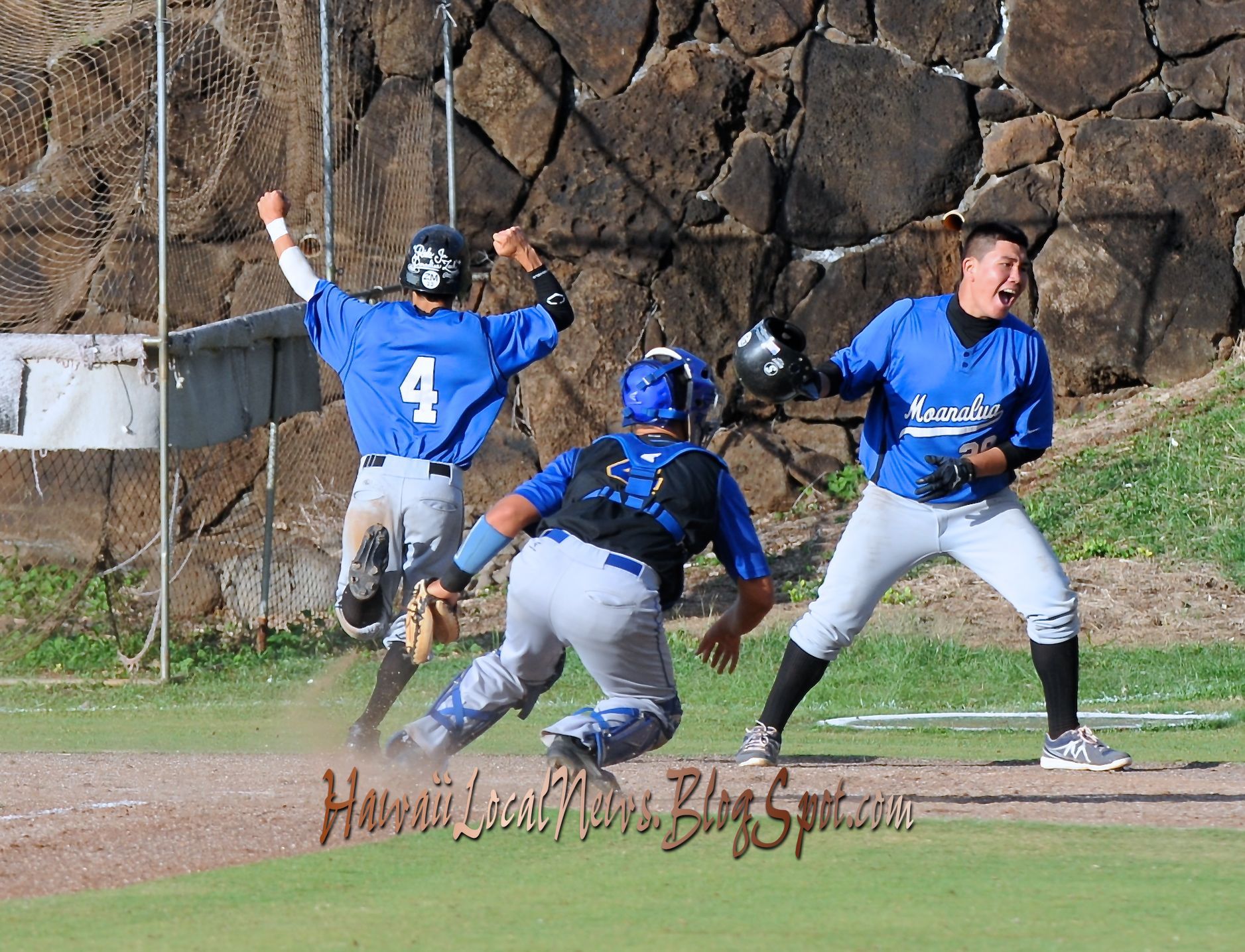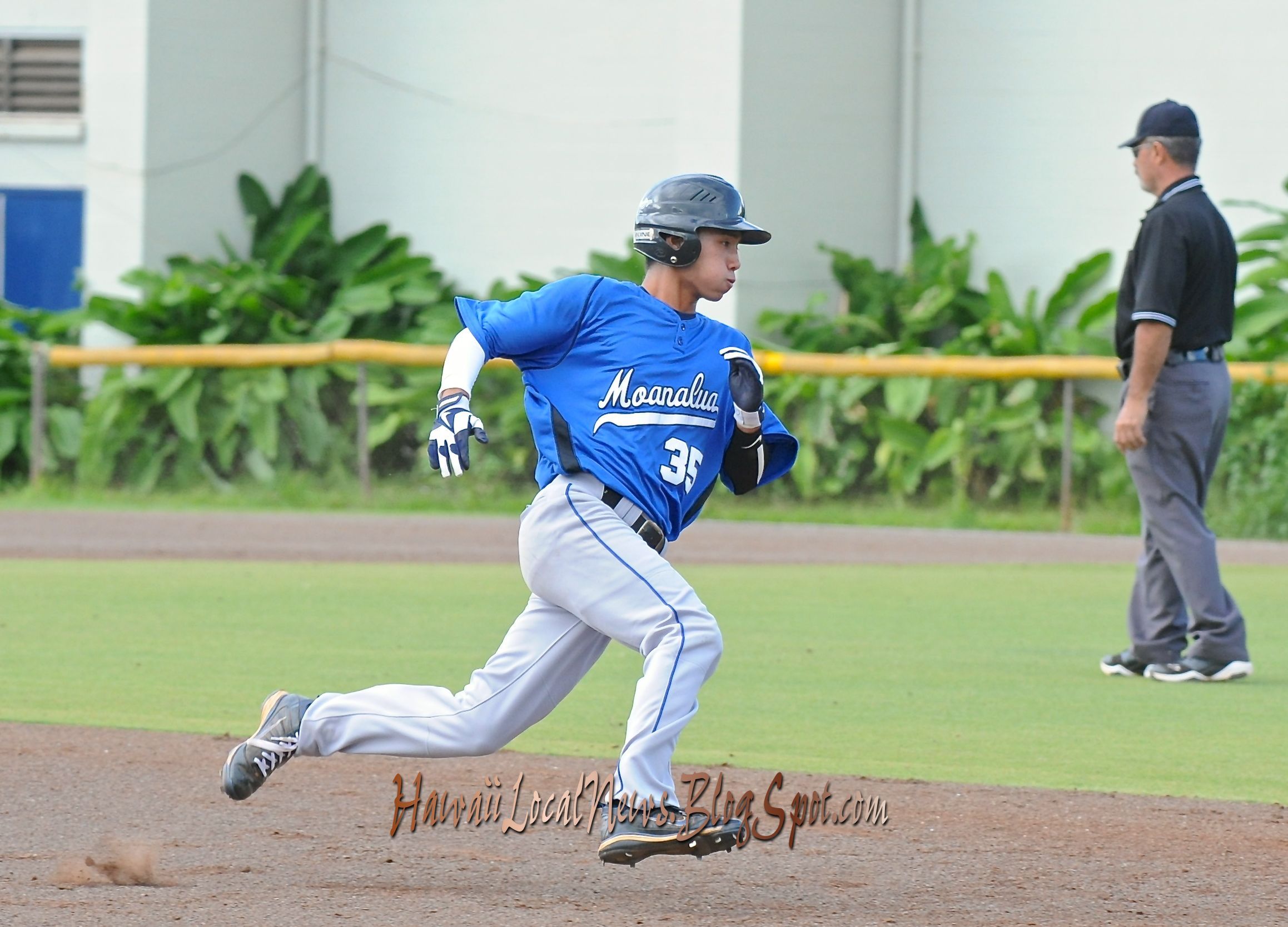 ---
4-1-13 Baseball vs Kalaheo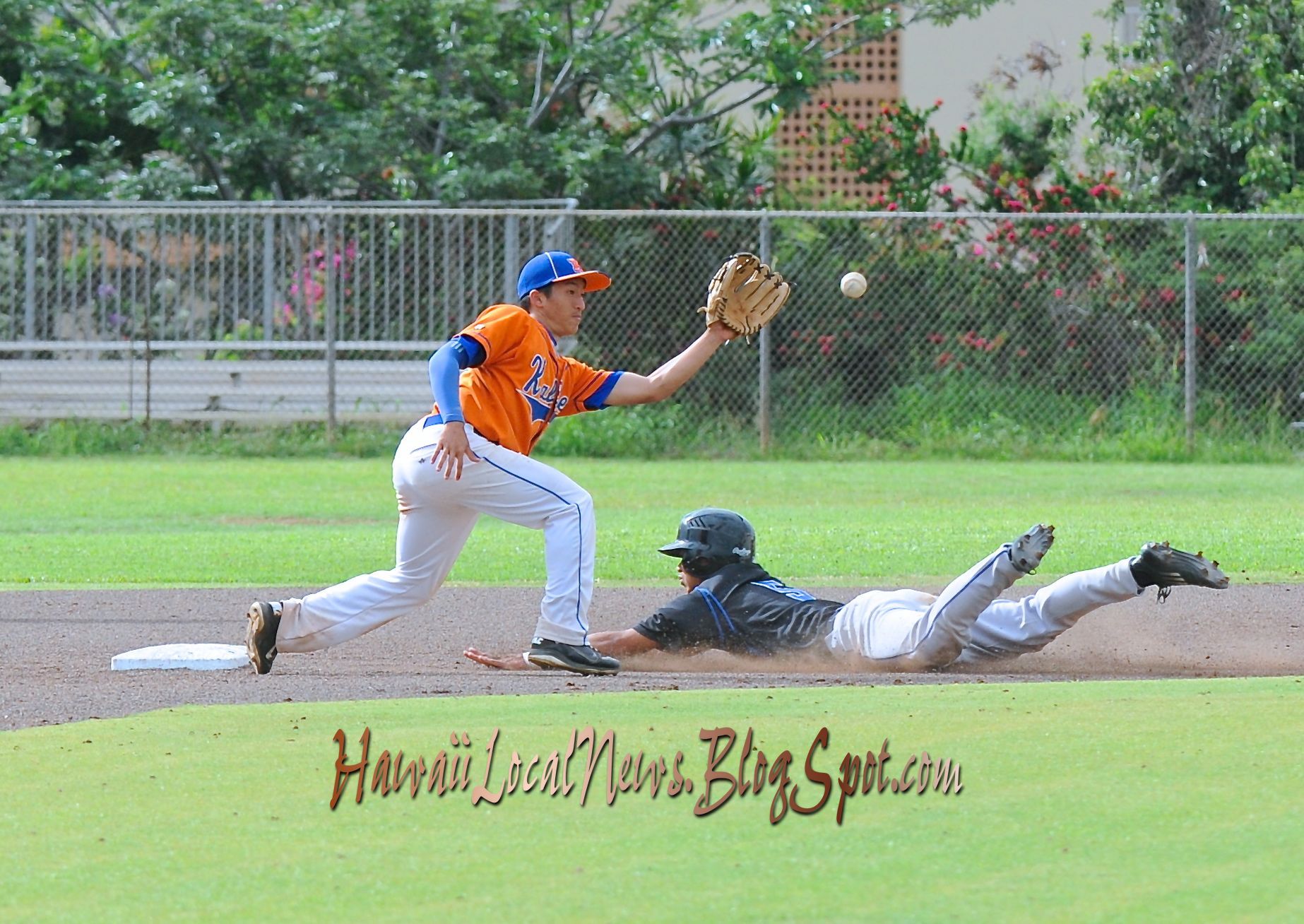 ---
3-30-13 Softball vs Kaimuki

---
3-28-13 Baseball vs Castle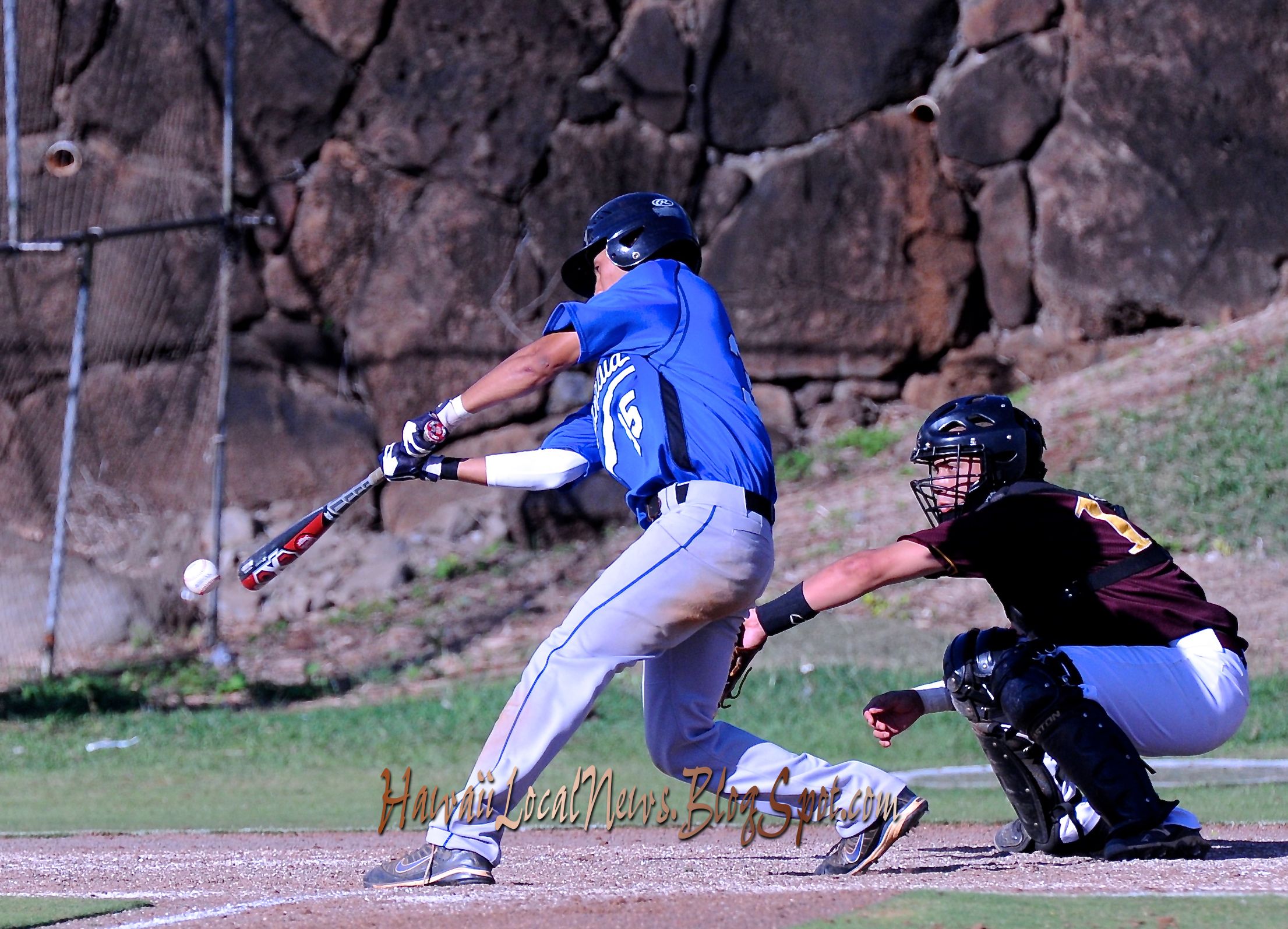 ---
3-26-13 Softball vs Kahuku

---
3-26-13 Boys Volleyball vs Farrington

---
3-20-13 Golf @ Makaha East

---
3-13-13 Water Polo: MoHS vs Castle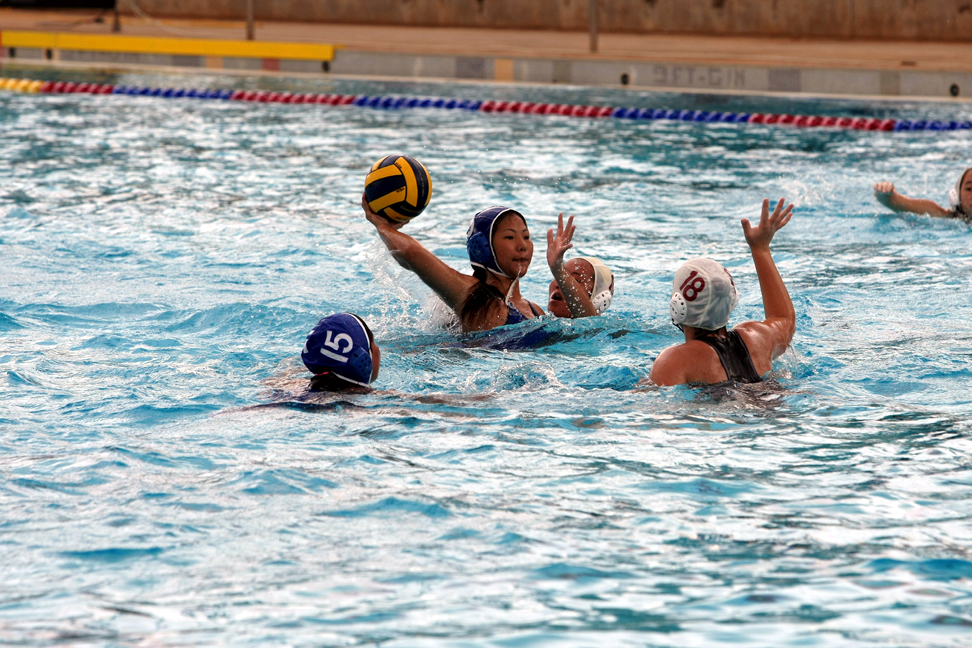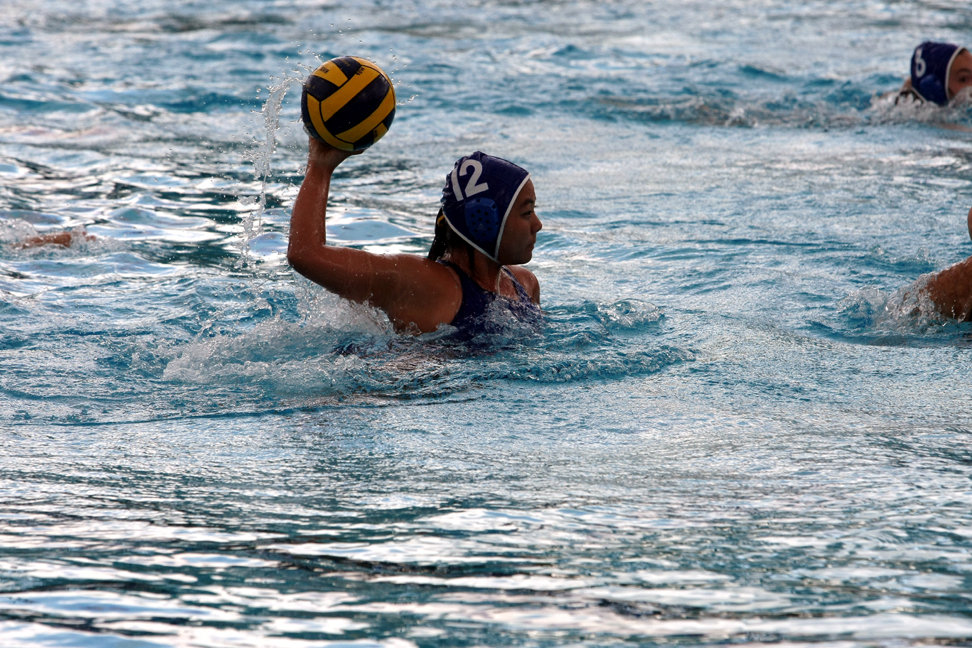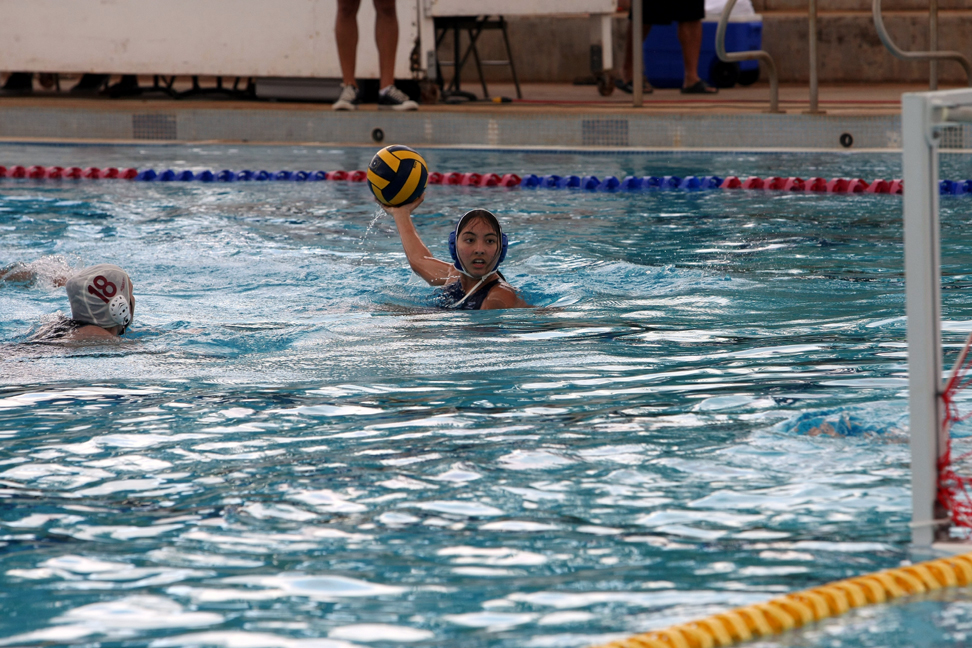 ---
3-9-13 Tennis: MoHS vs Kaiser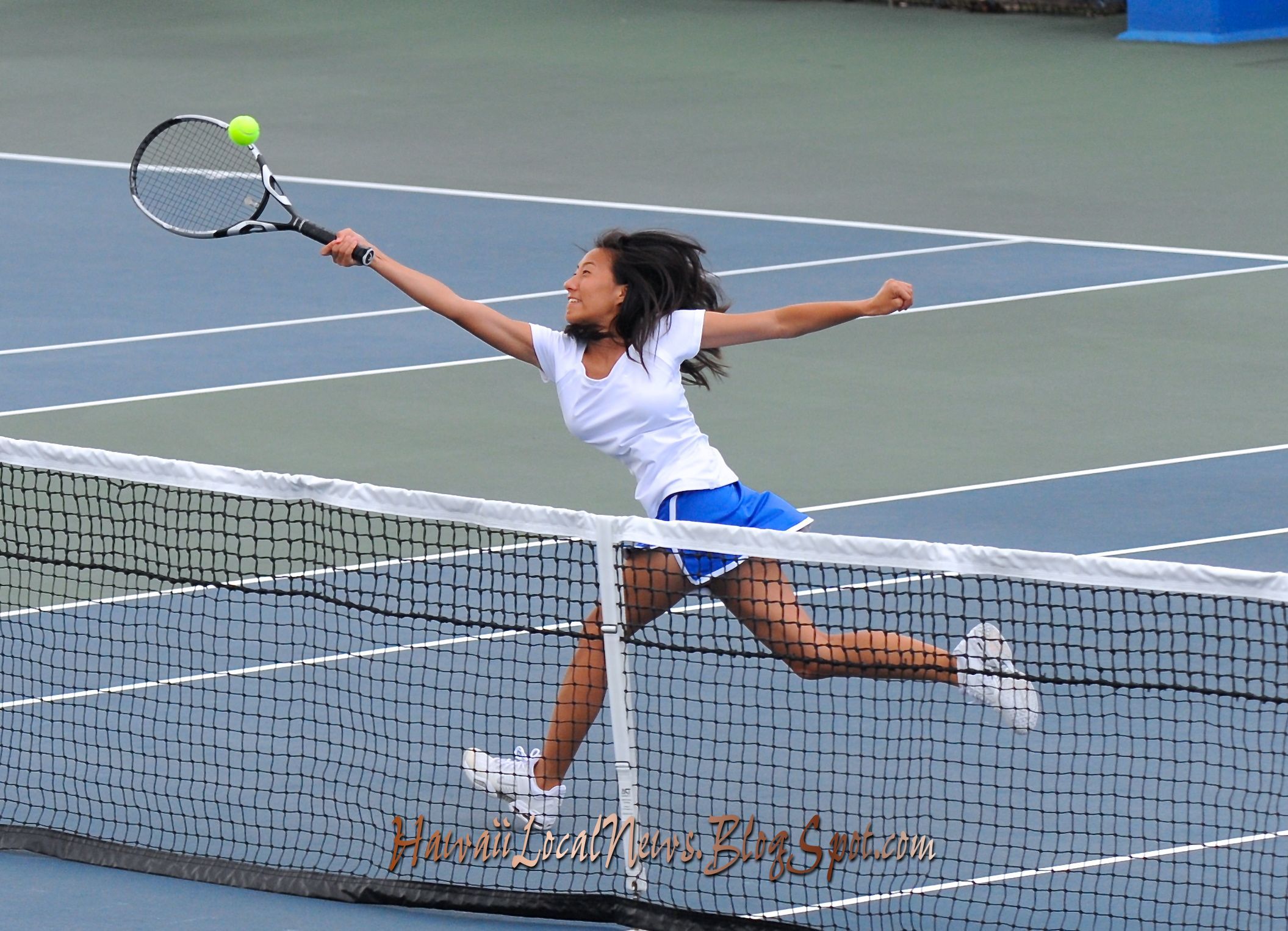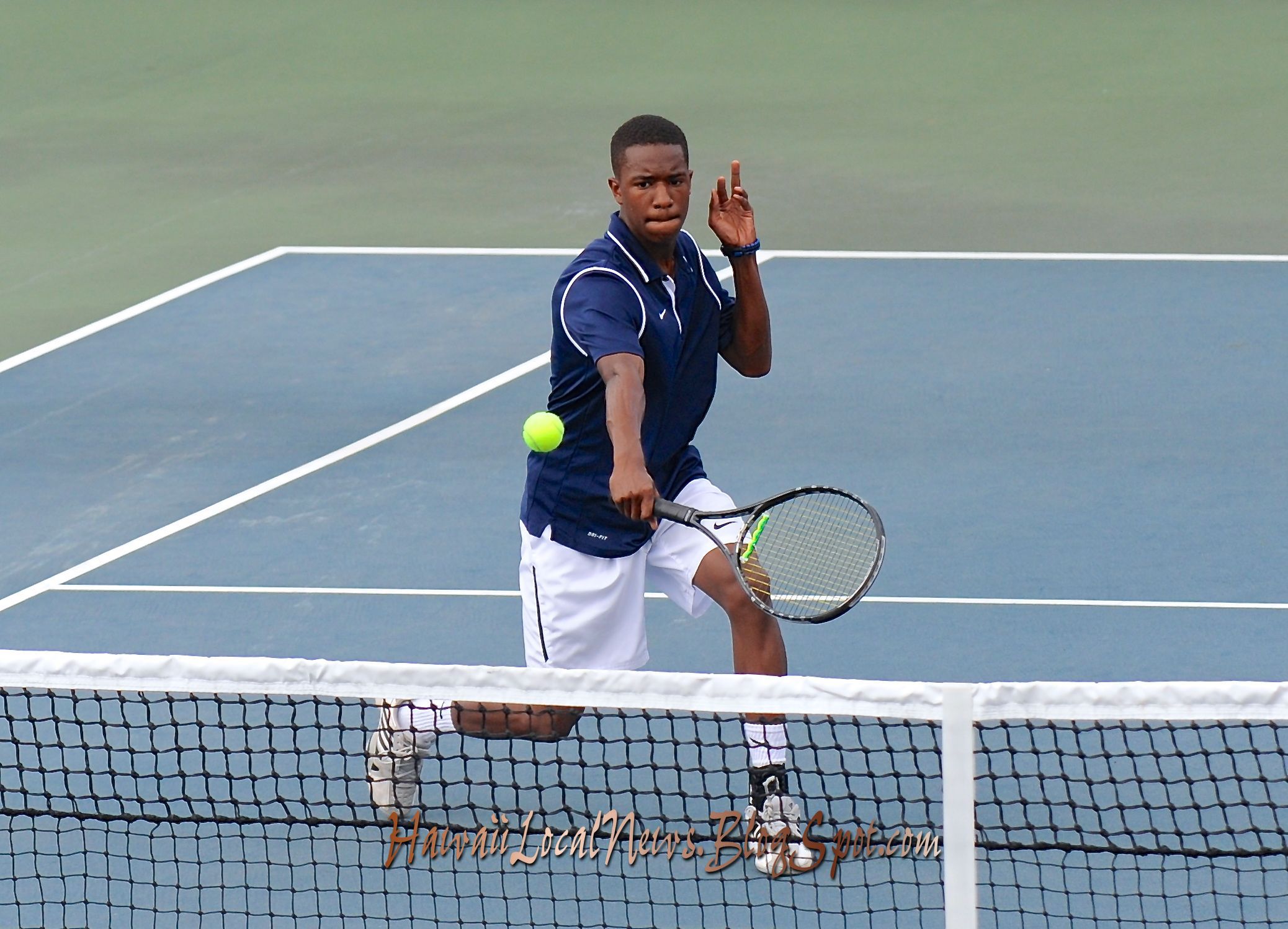 ---
3-2-13 Congratulations to Chaeden Grace-Reyes Wrestling State Champion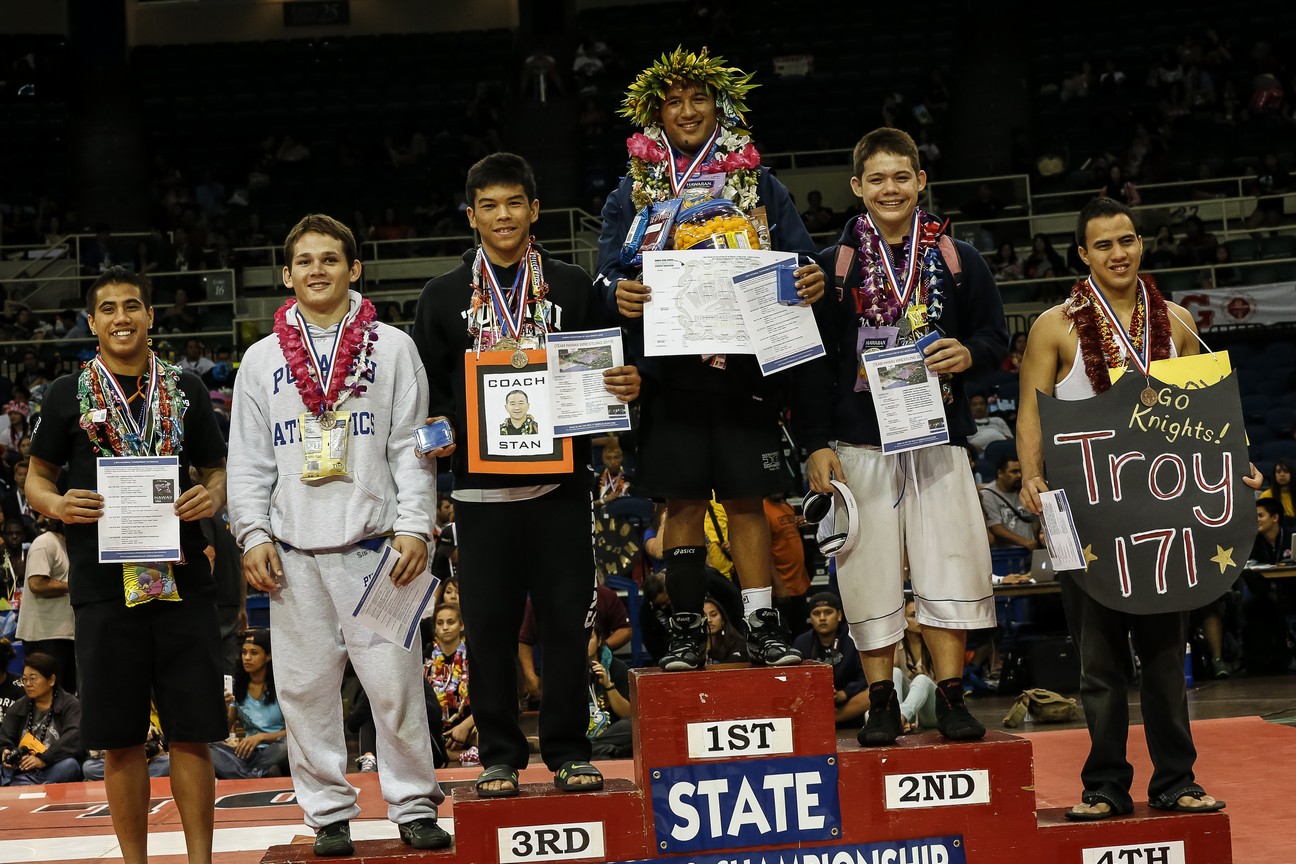 ---
3-2-13 Boys Volleyball Longy tournament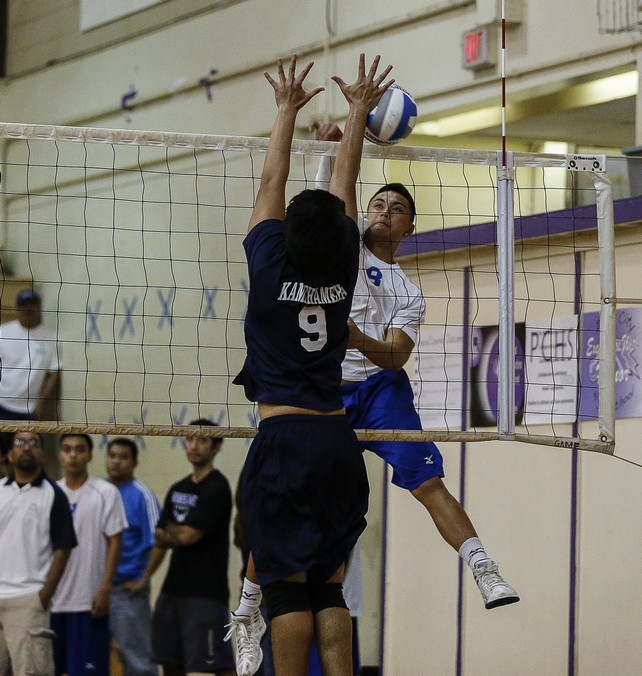 ---
3-5-13 Softball: MoHS vs Kailua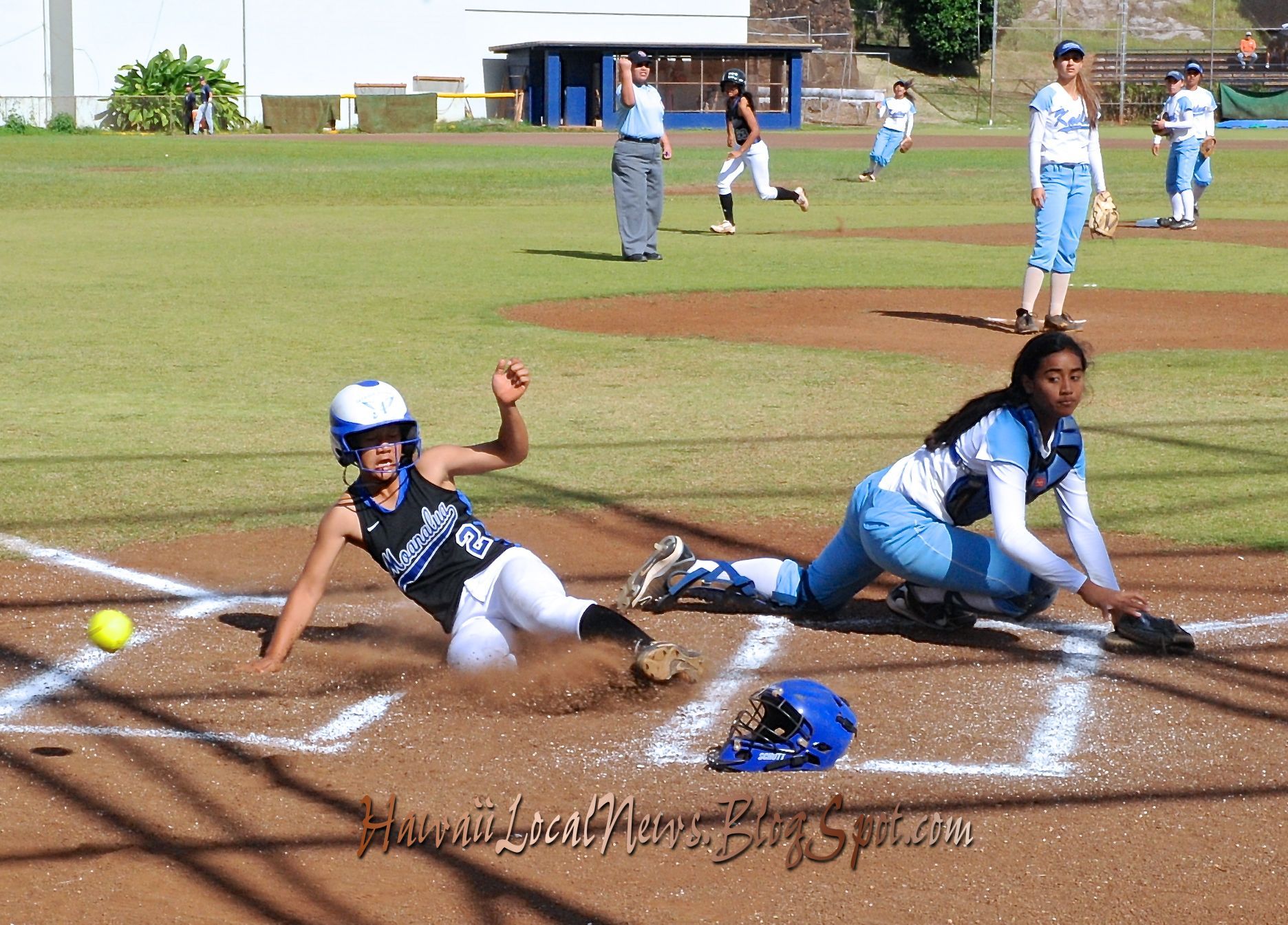 ---
2-28-13 Softball: MoHS vs Roosevelt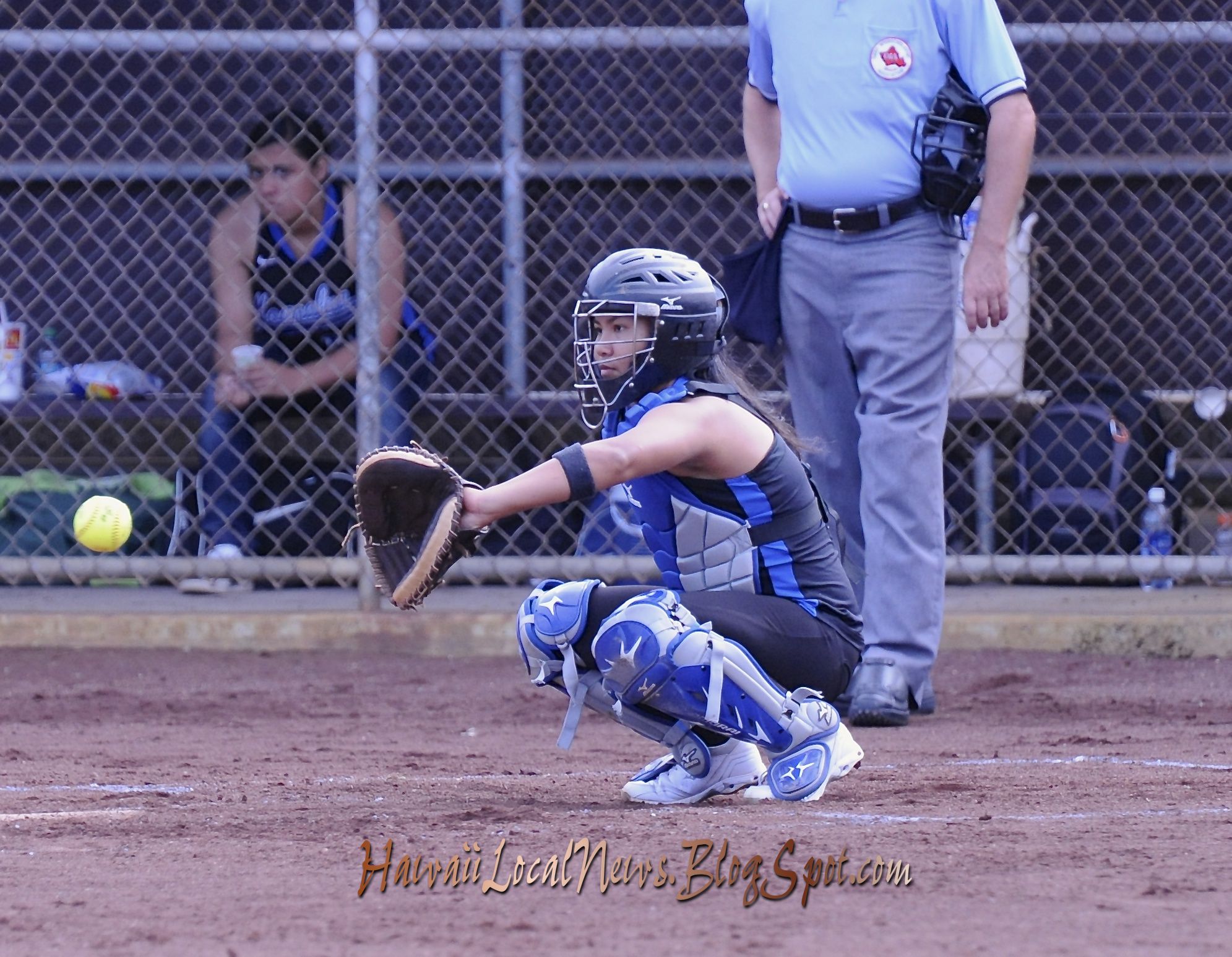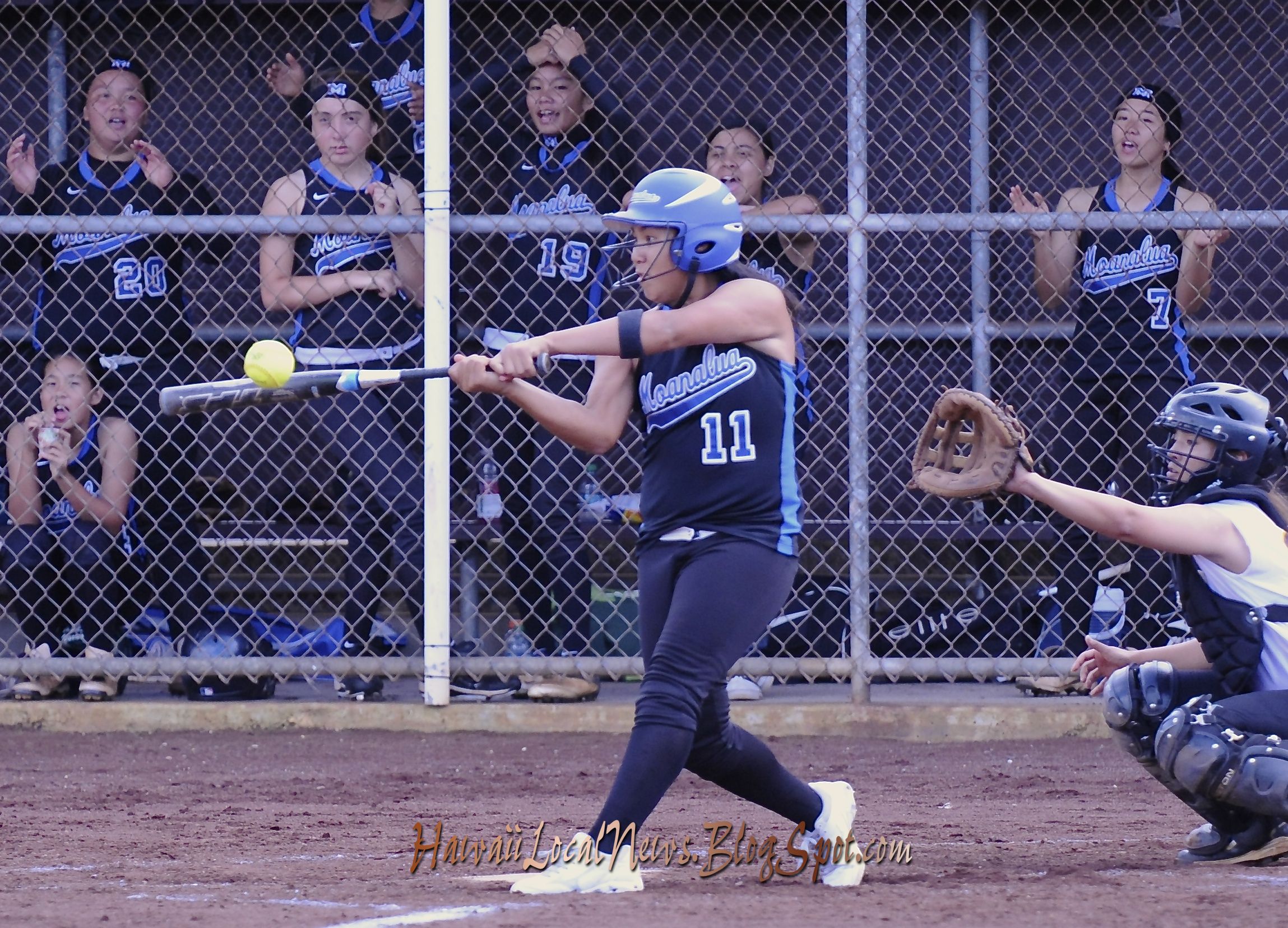 ---
2-27-13 Baseball: MoHS vs Roosevelt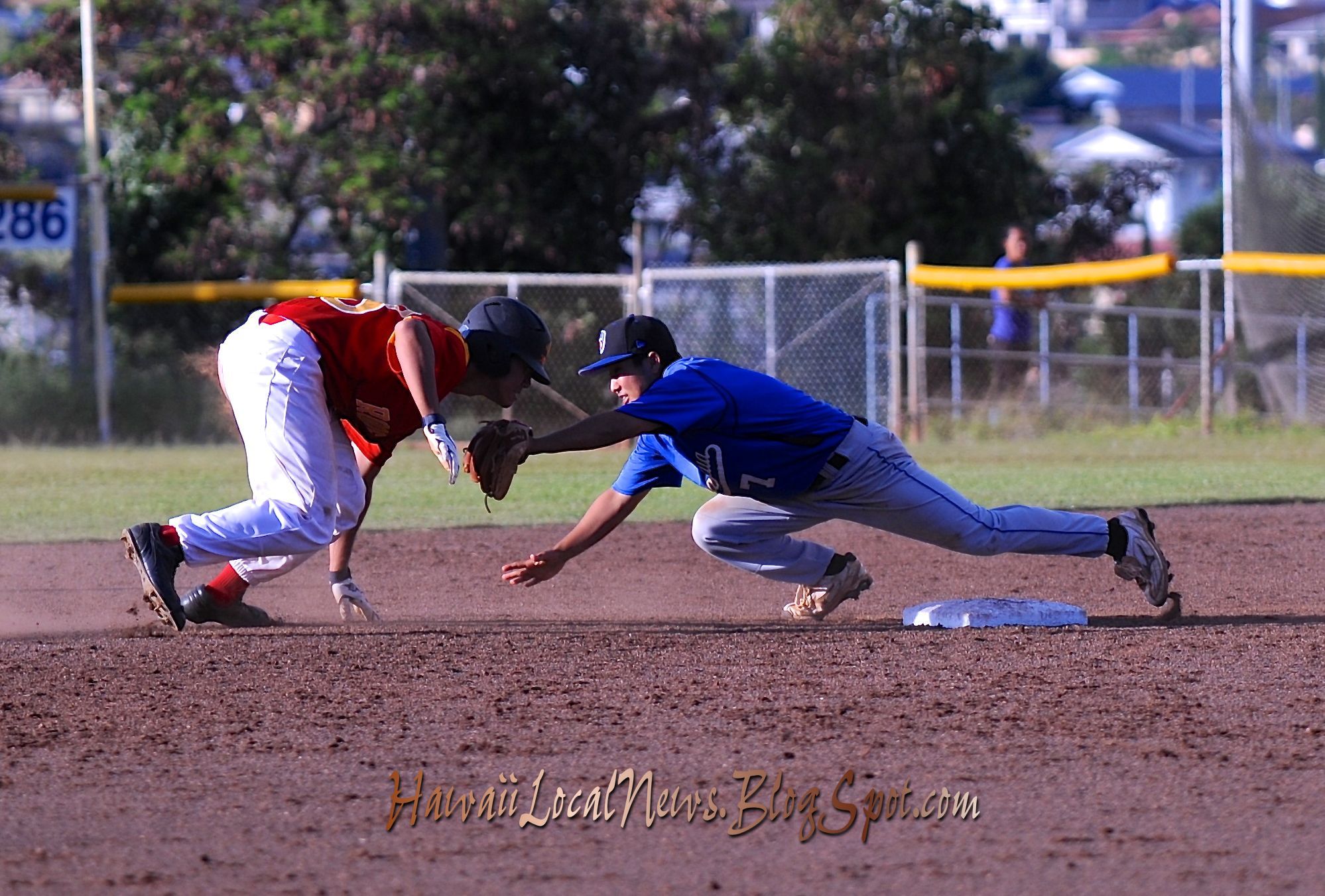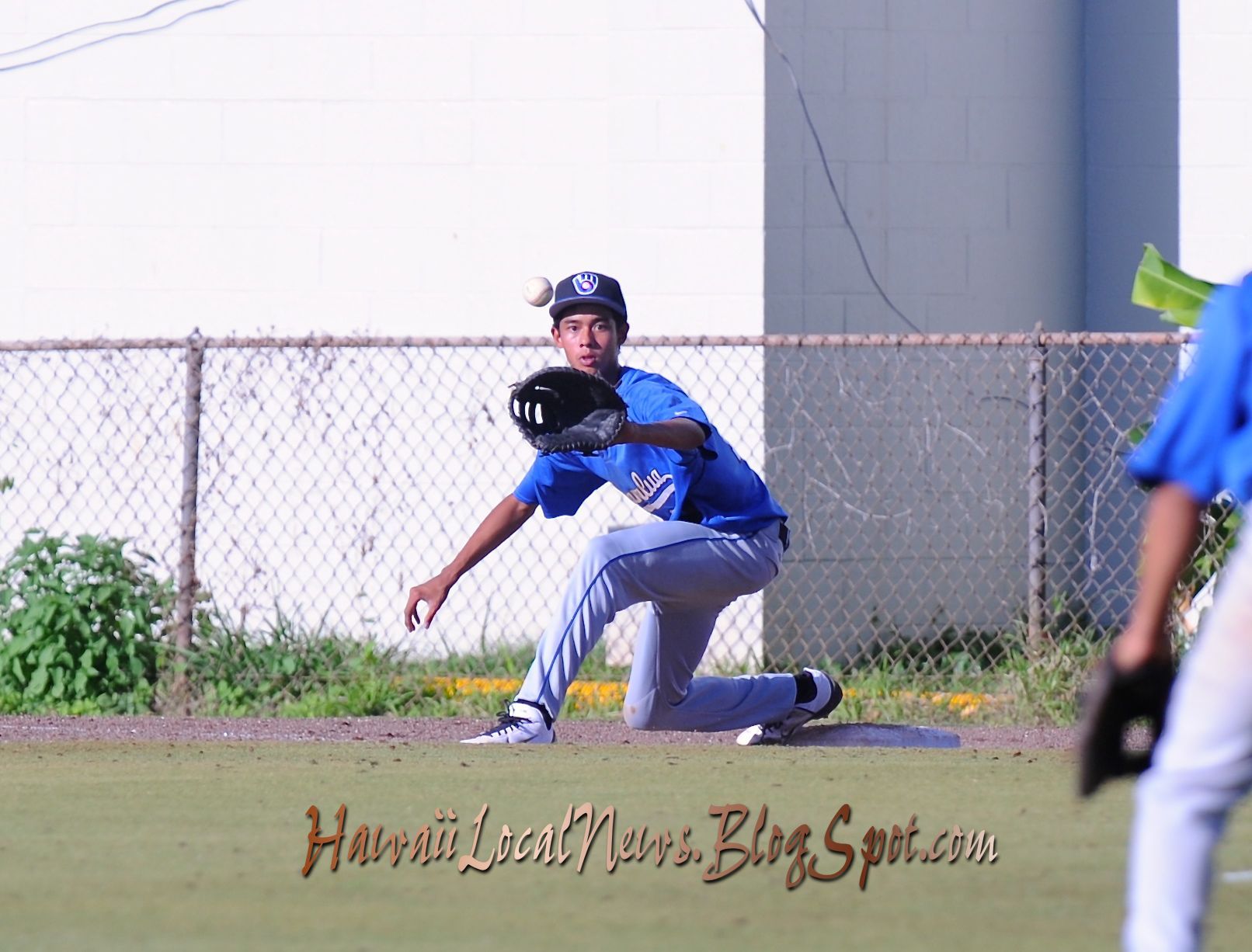 ---
2-16-13 Vars Tennis: MoHS vs Farrington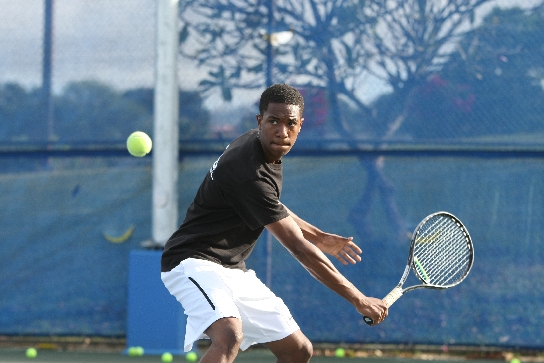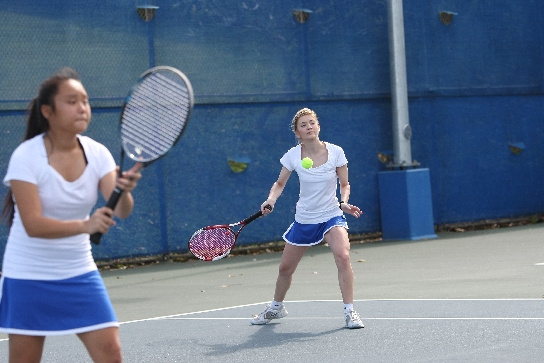 ---
2-16-13 Track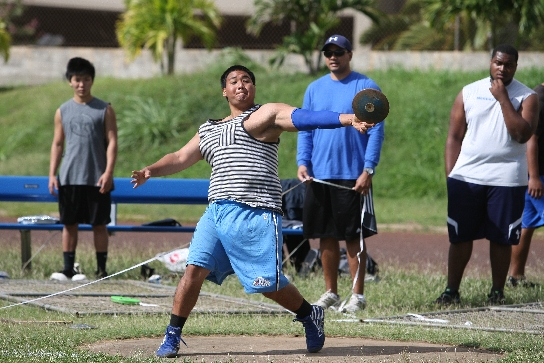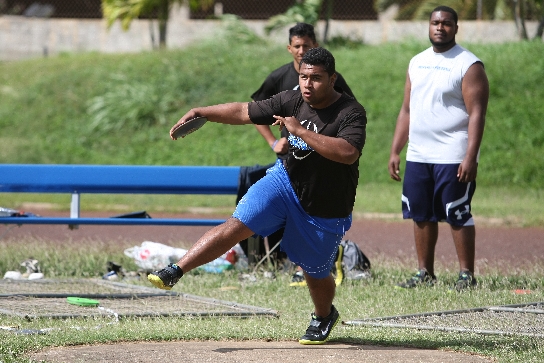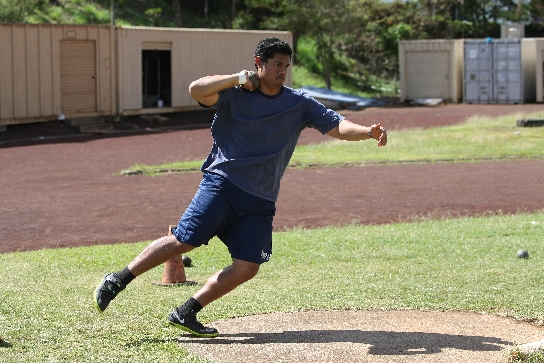 ---
2-6-13 MoHS Football: Scott Pagano signs with Clemson on Letter of Intent Signing Day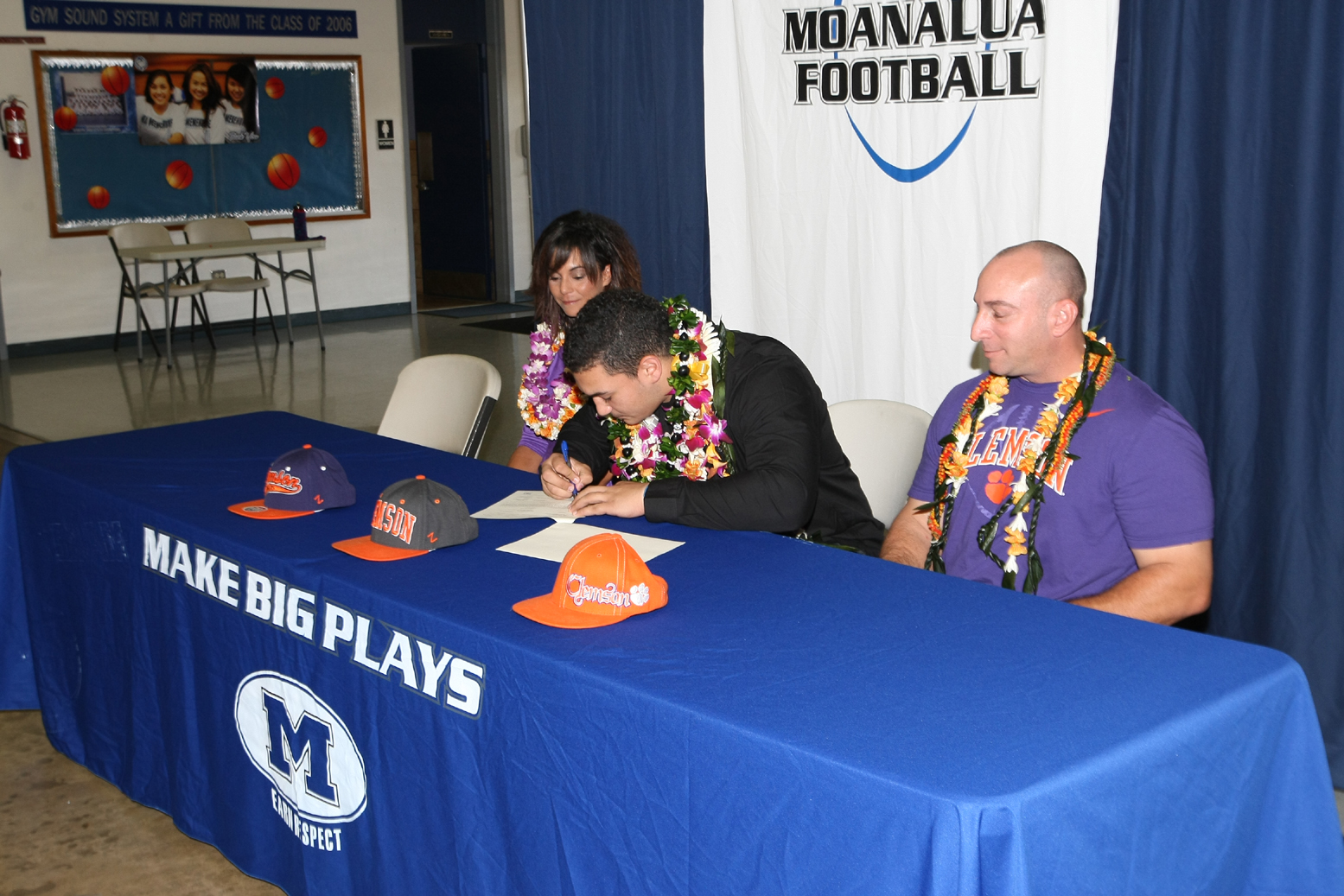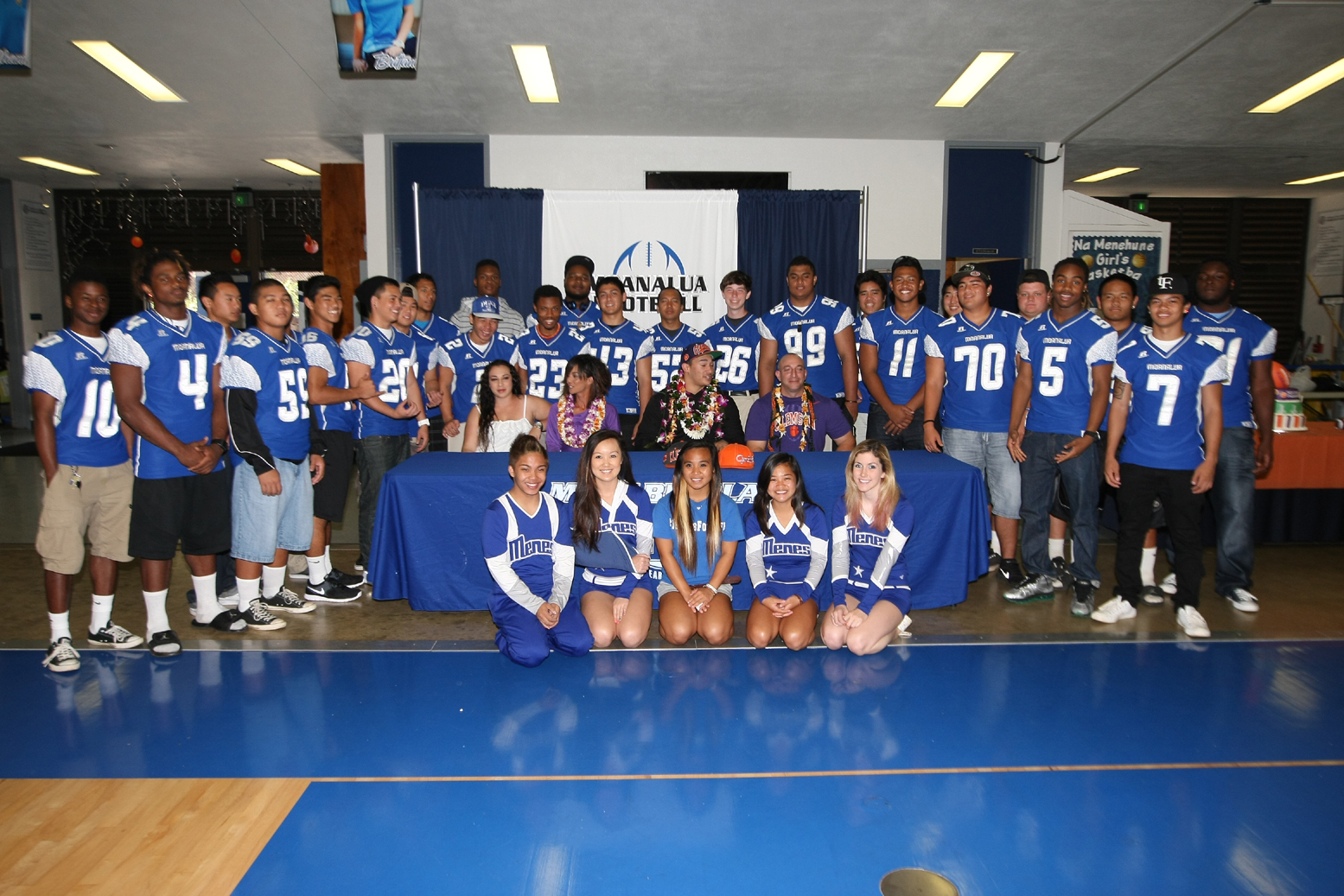 ---
2-4-13 Boys Basketball: MoHS vs Castle


Go to Alan Kang's Web Site for more photos HERE


---
2-2-13 Swimming: OIA Varsity Championships


Congratulations to Aimee Iwamoto, Alannah Don and Christian Nishimura for placing first in the 200IM, 50 free, 500 free respectively.
Go to Alan Kang's Web Site for more photos HERE


---
2-1-13 Girls Soccer: HHSAA vs Konawaena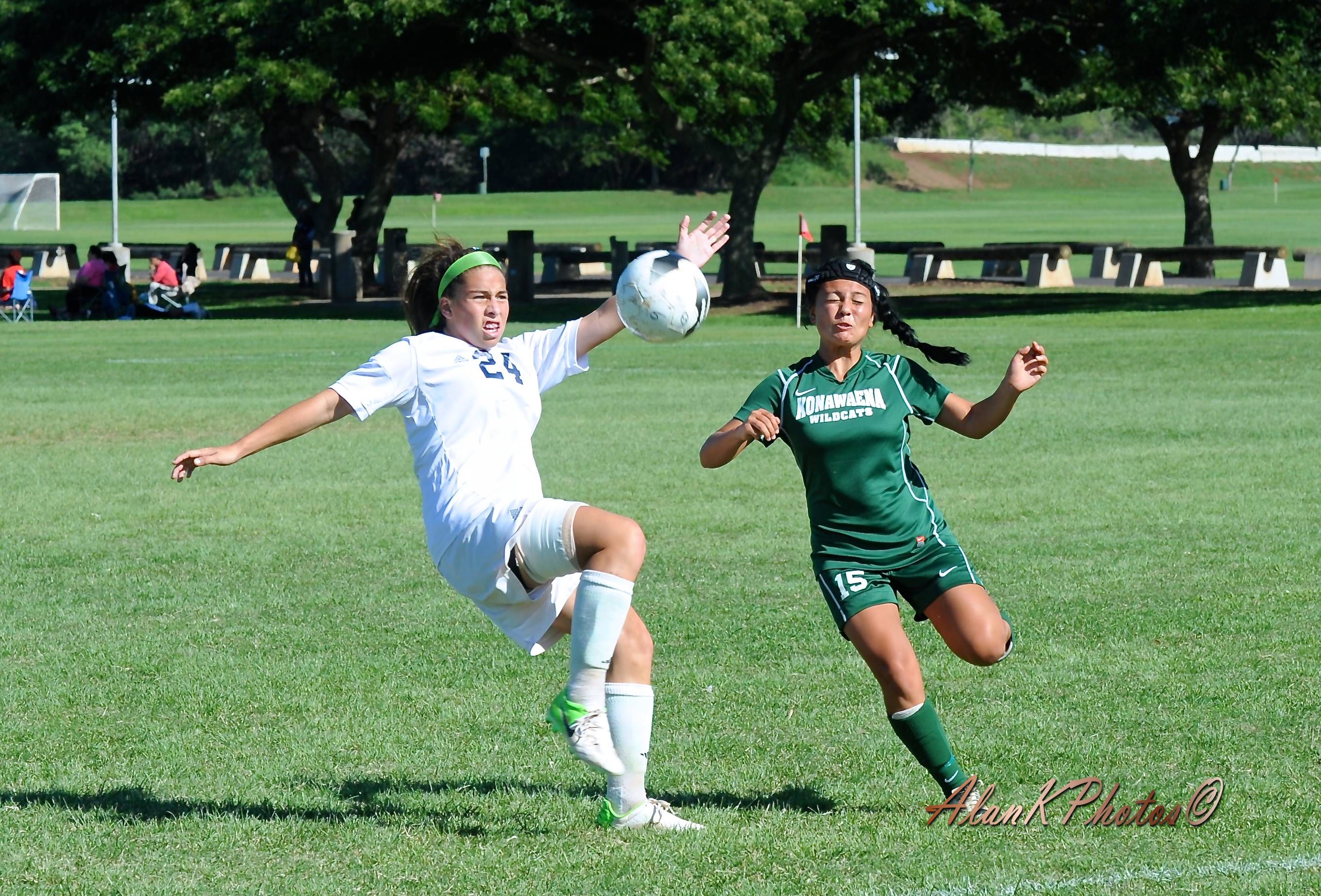 Go to Alan Kang's Web Site for more photos HERE


---
1-16-13 Boys JV Baseball: MoHS vs Kaimuki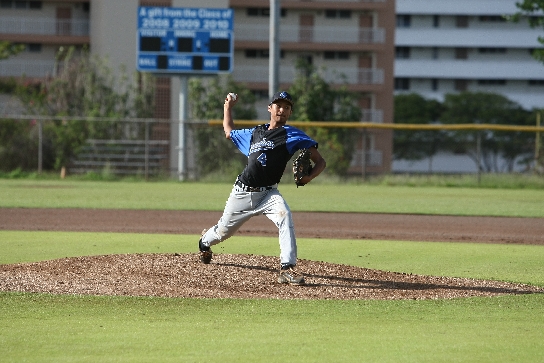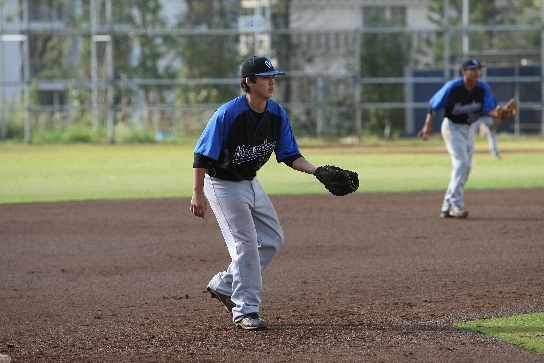 ---
1-12-13 Eimi Koga is named the Hawaii Junior Golf female player of the year. Eimi also won the Skills challenge paired with Dean Wilson at last weeks Sony Open at Waialae Country Club. CONGRATULATIONS! Eimi


---
For Previous Season Pictures: HERE
Alan Kang Photography HERE
Bonnie Arakawa Photos HERE
Peter Caldwell Photos HERE
---
Missed any current athletes sports stories?
---
---
(Moanalua Alumni playing sports in college. If you know of any MoHS Alum e-mail Coach Kawachi)



---Moanalua High School Athletes in College and Beyond---

9-14-2012 Article on Coty Barrientos at Laredo Communtiy College, Texas (1, 2).

3-11-2012 Chelsie Hata was named as an All American and was honored by being named to the NCAA All American 2nd Team for the Universtiy of Nevada - Reno.

5-25-2012 Kylee Oshiro who is on the softball team at Pacific Lutheran University won the NCAA DIII National championship in May 2012
Information Here

Did you ever wonder where our athletes went? Click below to find out. List are sorted by:

Sport


---
---